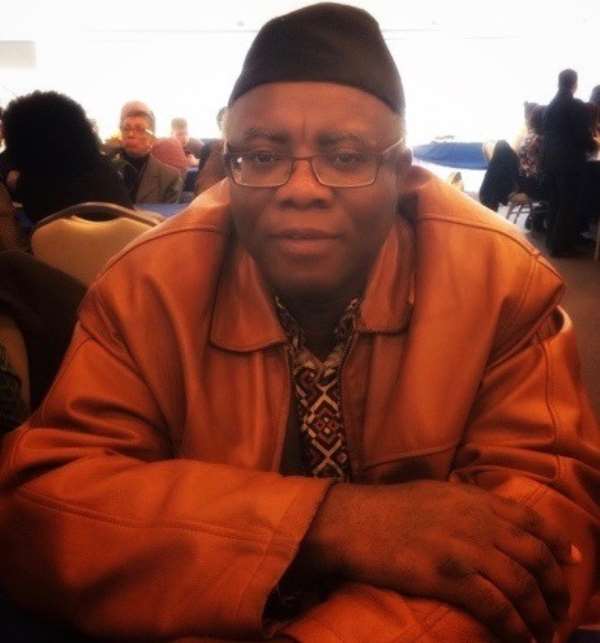 He may just be barely old enough to remember those days, under the tenure of the late President Jerry John Rawlings, when the then Information Minister called Mr. John Dramani Mahama was nicknamed the "Shit-Bomber" by the media, mainly proprietors and reporters of privately owned newspapers whose premises were routinely flooded with human waste, anytime that any of these newspapers published stories and reports deemed to be unflattering to the Rawlings-led government of the National Democratic Congress (NDC). So, if he really believes that former President John Dramani Mahama has positively contributed to the decision by Mr. Jack Dorsey to establish Twitter's Africa Headquarters in Accra, Ghana, more than has President Addo Dankwa Akufo-Addo, then Mr. Awuni had better logically extend the same courtesy and democratic credentials to Chairman Jerry John Rawlings, the Founding-Father of the National Democratic Congress and the man who largely made Mr. Mahama the household name that the latter is and has today become in Ghanaian political circles.
You see, among the Akan, there is a maxim that says that "A crab does not beget a bird." In other words, the former Multimedia correspondent and investigative journalist cannot credit the man whom Chairman Rawlings incessantly and publicly described as the most corrupt Ghanaian leader since Independence with free-speech rights protection in Ghana and, somehow, begrudge the man who mentored Mr. Mahama the same. I also perfectly agree with Mr. Paul Adom-Otchere that Mr. Awuni is filled with an exaggerated sense of self-importance that makes him think and believe that, somehow, he can make or break the career, image and reputation of any major Ghanaian politician that he so decides. This may very well be a "Frafra Phenomenon," my profound apologies to all innocent Frafra-descended Ghanaian citizens, by the way, for we also recently witnessed the same morbid streak of arrogance from the former Independent Special Prosecutor, Mr. Martin ABK Amidu, who still appears to think that he has the power to irreparably damage and/or even thoroughly destroy the hard-earned image and reputation of the man who heroically attempted to charitably rehabilitate an irreparably damaged and summarily expelled Atta-Mills-appointed Attorney-General and Minister of Justice, to the euphoric approval of the late former President Jeremiah John Rawlings.
It is a patently false sense of self-importance. This is precisely what Mr. Paul Adom-Otchere sought to elucidate to a clinically delirious Mr. Awuni in a segment of one of the widely watched editions of his Metro-TV programs titled "Good Evening Ghana" (See " 'Your Bitterness Against Akufo-Addo Won't Take You Anywhere' – Adom-Otchere Hits at Manasseh" Ghanaweb.com 4/14/21). Mr. Awuni also makes a great fool of himself to so cavalierly presume that he can commend former President John Agyekum-Kufuor for the latter's remarkable promotion of free-speech rights protection laws, without also underscoring the inescapable fact that, indeed, it was primarily due to the inescapable fact of having the now-President Akufo-Addo as his Attorney-General and Minister of Justice that enabled the John Agyekum-Kufuor Administration to so expeditiously craft and have passed and ratified The Repeal of the Criminal Libel Law, the politically and morally regressive British colonial statutory relic and veritable instrument of primitive political repression.
That it would take the legal genius of Attorney-General Addo Dankwa Akufo-Addo to craft The Repeal of the Criminal Libel Law, is a historic achievement that cannot either casually tarnished or readily erased by the fury and envy of a jejune media panjandrum like Mr. Manasseh Azure Awuni. The self-described "Frafra Bongo Boy" may very well soon end up committing professional suicide like the classical mythology of Phaeton – the son of the Greek God Zeus – if memory serves yours truly accurately, who adventurously and foolhardily flew too close to the Sun that he and his winged chariot got irreparably burnt in the process. It is also crystal clear that this Dirty Old Bastard SOB has bitten far more than he could chew, to so cavalierly suppose that Jack Dorsey and the rest of his crackerjack team of techies at the Twitter Corporation would be taking their marching orders from political and historical pedestrians like Manasseh Azure Awuni.
But, of course, the one zinger that made my day in all this and that which, if he were endowed with any remarkable modicum of common sense, Mr. Awuni would be blisteringly humbled by is the following Tweet that came from Mr. Rodney Nkrumah Boateng: "Of course, Twitter was so unimpressed by the free-speech credentials of the incumbent that it decided to come to town on the strength of his predecessors' credentials. Cute." Oh yes, and cute it is to the everlasting credit and honor of the "Bongo-Frafra Boy."
I was also mnemonically struck by the name of Mr. Rodney Nkrumah Boateng, whom I may very well have personally met quite a while back at the well-appointed Westchester, New York State, residence of Dr. Oheneba Boachie Adjei, the renowned orthopedic surgeon, in the company of Dr. Addo-Yobo and Dr. Kwame Donkor-Fordjuor, at an investment mini-conference during the tenure of former President John Agyekum-Kufuor; and Nana Gyan-Appenteng, my maternal grandfather, Rev. TH Sintim's first-grade pupil at the Asante-Akyem Bompata Presbyterian Primary School, sometime in either the late 1950s or the early 1960s. Nana Gyan-Appenteng, the Omanhene of Asante-Akyem Bompata Traditional Area, was also at the time Ghana's Ambassador to the United Nations (UN).
*Visit my blog at: KwameOkoampaAhoofeJr
By Kwame Okoampa-Ahoofe, Jr., PhD
English Department, SUNY-Nassau
Garden City, New York
May 2, 2021
E-mail: [email protected]