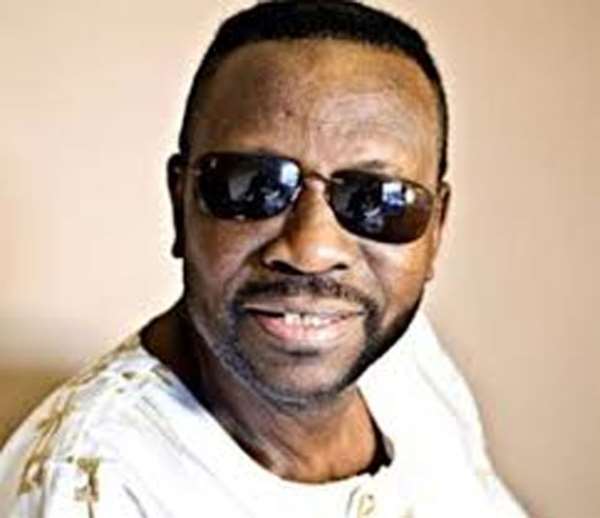 Everywhere in the world today, the hand of death is forcing people to think more deeply than hitherto. Foresight and anticipation have become life-saving attributes, especially amongst the people entrusted with ensuring public safety.
In Britain, for instance, the reliance of the Johnson Government on a group of powerful scientists to advise it on how to manage the Covid-19 crisis, was – and is still being – questioned since pretty early in the crisis.
For it was soon recognised that Covid-19 is not simply a medical emergency and that methods to combat it would fail if a wider array of specialist knowledge – including an accurate and realistic knowledge of how the British social system works – was not used.
The advisory body responsible for guiding the UK government is known as SAGE ("Scientific Advisory Group for Emergencies.") The group comprised 21 scientists and two political advisers to Downing Street. But, as an article in the London Guardian newspaper pointed out, " When we look at the range of expertise among these scientists, we see that SAGE is heavily skewed towards the medical sciences. This may come as no surprise, given COVID-19's impact on human health.... But when we look at the broader picture, an advisory group skewed overwhelmingly towards medicine is a cause for worry."
Two basic facts emerged to confirm the worries voiced in the Guardian: UK deaths from Covid-19 have totalled
103,000 so far, from 3.74Million Cases. British commentators say that the death toll is a quarter of that which resulted from the 6-year World War Two cataclysm. Only 28,680 people affected by Covid have recovered ( according to figures available on 28 January 2021).
In other words, (argued one expert) although medical science "had helped to save countless lives..... pandemics are not simply medical phenomena". Socio-economic factors could create a situation which overwhelmed medical facilities and rendered them inadequate.
In the UK, mistakes were made, for instance, about the treatment of front-line workers to whom Personal Protection Equipment ought to have been provided as a matter of course – but were not.
Now, many of these front-line workers were from Britain's ethnic minorities, who are vastly under-represented on the boards and institutions that make vital decisions regarding all aspects of social welfare in the UK.
The result of the under-representation of minorities in decision-making? People from the group were dying far in excess of what should have been expected, given the proportion they constitute in the UK population.
As early as May 2020, the London Guardian pointed out that it was clear that Black and Ethnic Minority (BAME) workers formed "more than six in 10" of the victims of Covid. Yet they form only around 14% of the populace. An analysis, looking at staff in hospitals, GP surgeries, care homes and other settings, found that of the dead, "61% of the total, were from an ethnic minority background...."
Of those staff whose backgrounds could be identified, Asian workers accounted for 34% of the overall death toll, black staff 24%, and white workers 36%."
These figures automatically led to queries as to (a) who normally decided which health workers should get personal protection equipment? (b) Who decided which health workers should be assigned to which wards in UK hospitals? And (c) If the Government's anti-Covid campaign experts had included BAME experts, especially sociologists and psychologists, would the disproportionate number of BAME deaths have been more quickly detected or even avoided in the first place?
Just imagine what sort of panic was created in BAME families, members of which were front-line health workers, when these figures became widely known and formed the subject of radio and TV discussions. The depressing psychological effect of the situation alone may have contributed to many deaths among the black and ethnic communities.
I recall these facts because I think we in Ghana, too, are at risk in relying only on our own medical personnel to take decisions about Covid-19, without adequate input by social scientists. The latest Ministry of Health announcement, for instance, says that the Ministry "has decided that public laboratories should not charge sick patients for Covid-19 tests."
In a letter dated January 27, 2021, and addressed to all COVID-19 testing laboratories, the MoH said all walk-in requests, such as people reporting ill health, or who are the subject of contact tracing, "must be done free-of-charge using public health resources."
The announcement added that the Ministry had decided that "Public Covid-19 testing laboratories providing walk-in services can charge only travellers for testing".
This is excellent news, of course. But I am worried because it does not appear that the Ministry of Health has fully anticipated the potential chaos that could result from such an announcement. Ghanaian society is not so disciplined as to allow of such a free service to work unless much expert preparation is done beforehand. A citizenry afflicted with neurotic fears of Covid-19 will almost certainly over-subscribe the service offered, thereby rendering it incapable of achieving the humanitarian objectives it seeks to achieve.
We know for a fact that at the beginning of the Covid crisis and the imposition of the "knock-down", the Government tried to offer free food to members of the populace who would suffer from an inability to rely on their normal food sources. What happened? Near-riots broke out in many places, and the attempt at providing food to the needy public was abruptly terminated. Good social welfare expertise could have been deployed to plan how to do the food distribution before the scheme was launched.
We must ask the Ministry of Health, questions like this, for instance: have you, please, supplied all the accredited laboratories with the necessary equipment and personnel that will prevent them from being overwhelmed by members of the public who might suspect that their symptoms could be indicative of a Covid-19 attack?
Has the Ministry pre-planned, in collaboration with the accredited laboratories, a system whereby requests for tests would be received and recorded (either by telephone or on the spot) and a and a fair queuing operation put in place for tests?
Meanwhile, here is a list of the accredited "National Public Health Laboratories:
Noguchi Memorial Institute for Medical Research; Kumasi Centre for Collaborative Research; Veterinary Services Department – Labone (Accra); Veterinary Services Department – Takoradi; Public Health Reference Laboratory – Tamale;
Public Health Reference Laboratory - Sekondi Takoradi;
University Health And Allied Sciences Laboratory – Ho; MDS-LANCET - East Legon;
Nyaho Diagnostic Laboratory- Accra;
Akai House Laboratory- Accra; Council For Scientific And Industrial Research – Accra;
LEDing Medical Laboratory;
The Trust Hospital Company Ltd; and Synlab Ghana.
The best of luck to all of us!