Commonwealth team of observers to monitor Ghana's December elections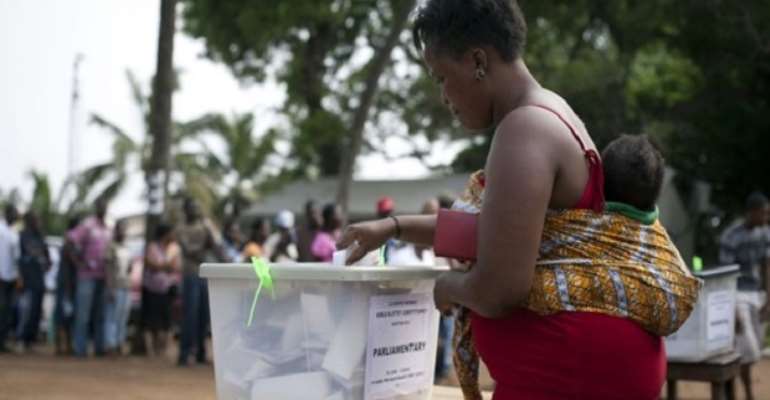 The Commonwealth is deploying a team to observe the general election in Ghana scheduled for 7 December.
Commonwealth Secretary-General, Patricia Scotland, constituted the group following an invitation from the Electoral Commission of Ghana.
Members of the group include politicians, diplomats, and experts in law, human rights, gender and election administration from across the Commonwealth.
An assessment has been conducted in compliance with international COVID-19 safety guidelines ahead of the group's deployment.
Commonwealth Secretary-General Patricia Scotland said: "The Commonwealth has a long and proud history of standing in solidarity with citizens as they prepare to choose their leaders and in supporting efforts to strengthen democracy and the rule of law.
"This team will assess the overall conduct of the process and make appropriate recommendations for the future strengthening of the electoral process in Ghana - even as the world battles the pandemic."
The Group's mandate is to observe and consider factors affecting the credibility of the electoral process as a whole. It will assess whether the elections have been conducted in accordance with the standards for democratic elections to which Ghana has committed, with reference to national legislation and relevant regional, Commonwealth and international commitments.
The Commonwealth Observer Group will consider the pre-election environment and election preparations. Members will be deployed to various parts of the country where they will observe the voting, vote-counting and results procedures.
The Group will submit its final report for consideration by the Commonwealth Secretary-General, and she will in turn share it with the Government of Ghana and stakeholders.
The Group will be supported by Commonwealth Secretariat staff led by Prof. Luis Franceschi, Senior Director of the Governance and Peace Directorate.
The Commonwealth is a voluntary association of 54 independent and equal sovereign states. Our combined population is 2.4 billion, of which more than 60 per cent is aged 29 or under.
The Commonwealth spans the globe and includes both advanced economies and developing countries. Thirty-two of our members are small states, many of which are island nations.
The Commonwealth Secretariat supports member countries to build democratic and inclusive institutions, strengthen governance and promote justice and human rights. Our work helps to grow economies and boost trade, deliver national resilience, empower young people, and address threats such as climate change, debt and inequality.
Member countries are supported by a network of more than 80 intergovernmental, civil society, cultural and professional organisations.