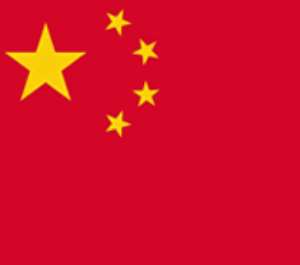 I was appalled to hear a Chinese national has been installed as a Chinese (King) in one of the villages in the Kwahu area of the Eastern Region of Ghana.
I don't know the motivation of the people in the area who decided to bestow the honour to the Chinese citizen. I know that such practices have been common in the countries where multiple villages have enstooled "Chiefs" from Europe and America in their villages, in most cases as pretext for development help.
As Christian's, l believe all human beings are created in the image of God and we are all better off living in peace and harmony.
That said, China's human rights record is legendary and known worldwide. The CCP's (Chinese Communist Party) treatment of Uighurs, the Rohingya and Falun Gong minorities among others, has drawn international condemnation.
Ghanaians with the many ethnic groups have worked to coexist peacefully through intermarriage and boarding school systems that have brought all ethnic groups together, a practice that has literally erased violent animosities toward each other.
As Ghana and, for that matter, African navigate the complex relationships with the new economic juggernaut, China,it is important that our leaders identify and preserve some of our cherished and eschew discriminatory practices that Chinese national might bring along with their investments.
Fissures have already begun to appear as the unequal economic partnerships between China and Africa are brought into sharp relief. Rumours abound that certain museums in China have been depicting Africans as less than human and are therefore incapable of governing themselves.
During the recent pandemic that began in Wuhan, many Africans were allegedly evicted from apartments and their belongings thrown into the streets ostensibly being black.
Pregnant African women in some provinces in China are reported to have been denied natal care services. Within Ghana itself, it is alleged that certain restaurants have denied access to Ghanaian patrons. Such insensitive is true, are bound to hurt the emerging relationships between China and her African counterparts.
On the economic front, there is a growing concern among many Africans with weak and corrupt governments that China is taking us for a ride. Hungry, uniformed bureaucrats are rumoured to sign bogus contracts written in Chinese that seriously compromise the future well being of Africans. Because of bogus, unvetted loans, large deaths of state enterprises have been allegedly mortgaged to the Chinese y our unwitting and corrupt public officials. As of writing, it is rumoured that certain lucrative entry ports have taken over by China as collateral for unpaid loans.
Clearly, Ghana and Africa relationship with have an unequal relationship with China. Most countries have been compromised by large infrastructure loans that on the positive side of the ledger, benefit the larger masses of the people. On the other side, such loans tend to weaken and compromise national identities and pride.
If Ghana and Africa are to develop and learn from the Chinese experience, serious attention must be paid to real development, meaning, manufacturing the basics that we so easily import from China and elsewhere. In the case of Ghana, the Akufo Addo government should tighten its control on illegal mining, galamsey, mostly financed by the Chinese Nationals, a practice that had polluted our major bodies of water and ravaged the environments where innocent Ghanaians live.
As for the Chinese Nana recently installed in Kwahu, the people in the area ought to determine what the purpose is, and what benefits they derive from such an enrollment?
By Thomas A. Djan
California. USA