Ghanaians prepare to herald another solar eclipse on Friday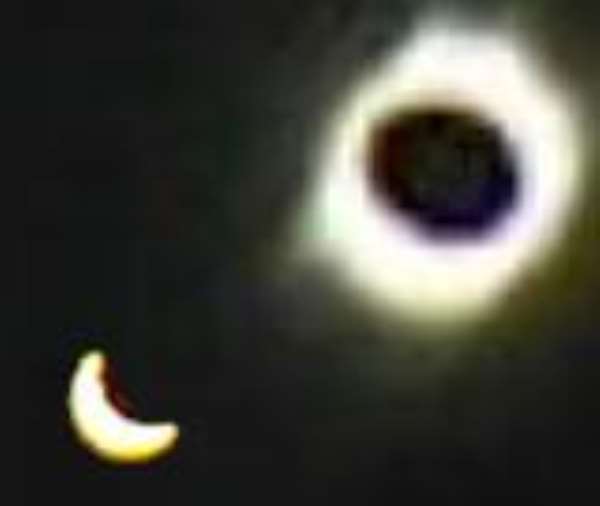 Ghana is billed to witness another solar eclipse tomorrow.
Even though Friday's event is not as spectacular as the last occurrence earlier in March this year, sky gazers say it is an experience not to be missed.
The last event was greeted with excitement all across the country.
True to the hype, the bats took off from the trees only to return in just over a minute.
The primates at the 37 Military Hospital and Shai Hills Forest Reserve also began to mate and for most other animals it was an experience of a lifetime.
Unlike the last one in March, which was a total solar eclipse, Benjamin Akuetteh, a Principal Application Officer at the Center for Remote Sensing and Geographical Information Services says Friday's event is a solar annular eclipse or a partial solar eclipse.
For most people though, the question is how dark will it be between 10:45 and 10:52 am when darkness is expected to peak in Accra.
And for those wondering whether they could watch tomorrow's eclipse with their naked eyes, the sky gazers have warned against it.
According to them, the other unorthodox implements used to view the last one might not even suffice.
A total eclipse is still 28 years away for those who would be around to watch, even though there will be a few other rare occurrences in 2013 and 2016.