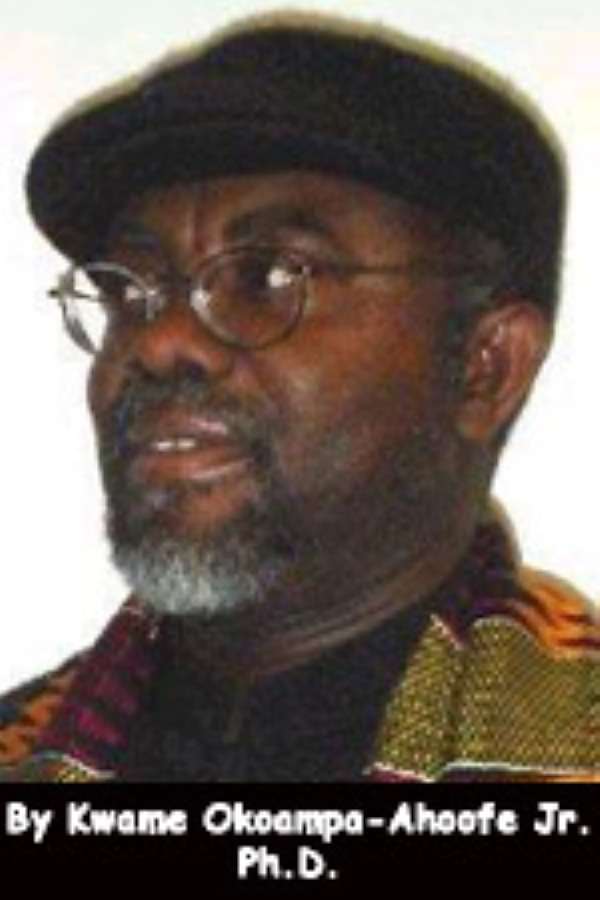 I recently read somewhere, I forget exactly where, that some 200 Ghanaian doctors and other healthcare workers had written an open-letter to the Chairperson and the staff of Ghana's Independent Electoral Commission (IEC), bitterly complaining about the health-related hazards posed by the Parliament-backed decision by the IEC to compile a new National Biometric Voters' Register (NBVR), amid the steadily rising deadly reach of the COVID-19 Pandemic. I have decided to write this rejoinder because the screed of the aforesaid category of first-responders or frontline workers demonstrated absolutely no remarkable sense of civic responsibility and/or patriotism, else the plaintiffs would also have promptly called for a Special Parliamentary Session or even a Constitutional Convention to discuss the possibility of making the country's Electoral Calendar flexible enough to reflect health-related emergencies like the currently raging COVID-19 Pandemic.
Merely complaining about the acute personal danger that an upsurge of the COVID-19 Pandemic poses to these doctors, themselves, as healthcare workers, and the likely dire impact of the same on their family members, relatives and friends is simply too parochially minded and self-centered to be taken seriously. Even more absurd are those journalists and writers who have chosen to facilely swallow the untenably narrow concerns of these healthcare professionals and their allies, almost as if such concerns were all that there was to our national life and existence as Ghanaians. For instance, does it occur to these first-responders or frontline workers that at least for two national or general elections, it was highly likely, at least per the first-hand testimony of Dr. Kwadwo Afari-Gyan, the longest-reigning Chairperson of the Electoral Commission (EC), before the William Atuguba-presided Supreme Court Panel that adjudicated the 2012 Presidential-Election Petition, that it was illegally registered foreign nationals and woefully underage minors who may very well have determined the outcome of just who got to govern our beloved country?
Was the preceding what our ancestors fiercely battled the European colonialists in the name of collective self-determination or Independence for? Just why are these healthcare workers not instead fighting for the compilation of a more wholesome National Biometric Voters' Register (NBVR) at a more seasonable time than implicitly, farcically, unconscionably and criminally advocating for the use of the current Voters' Register, which clearly does not reflect the inviolable wishes and aspirations of bona fide Ghanaian citizens come December 7, 2020, at the same level of risk or exposure to the COVID-19 Pandemic? This is the problem that we inescapably have as Ghanaian citizens, too many political cynics and self-serving partisan charlatans falsely and deviously parading as humanistic patriots and altruistic professionals. God save us from our own suicidal and genocidal misdeeds.
*Visit my blog at: KwameOkoampaAhoofeJr
By Kwame Okoampa-Ahoofe, Jr., PhD
English Department, SUNY-Nassau
Garden City, New York
June 27, 2020
E-mail: [email protected]