Kumasi: Police Seize Fake GH¢24,000 Notes In 5 Days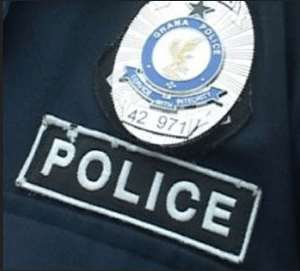 THE ASHANTI Regional Police Command says it has seized a total of GH¢24,000 suspected to be fake notes in the past five days following swoops in various parts of Kumasi.
Interestingly, all the 16 suspects, who were apprehended from different locations in the city, were females.
The suspects, aged between 17 and 40 years, were arrested after several victims had made complaints against them.
ASP Godwin Ahianyo, the Ashanti Regional Police PRO, in a news release, has said the seized fake currencies are in the new GH¢200 and GH¢100 denominations and added that the police are using the fake currency notes as exhibits in the prosecution of the suspects.
The suspects, he said, usually used the fake higher denominations to engage in business transactions.
The police PRO said the suspects targeted shops without money detectors and they used the fake money to buy in exchange of genuine cash.
"They move from one shop to the other and present the fake GH¢200 and GH¢100 notes to buy items whose values are negligible and take a change," adding "they also take these fake currencies to unsuspecting mobile money vendors and make deposits into their mobile money wallet."
ASP Ahianyo said "reported cases of fake currencies in the market are on the rise lately so the police are on the heels of those behind the syndicate."
He gave an assurance that all those that are part of the syndicate would be arrested and urged the public to be extra vigilant. Besides, he urged operators of shopping marts and super markets to acquire currency detectors.
He entreated mobile money vendors to be vigilant and urged people who have fallen prey to the illegal activities to quickly report to the police.
"The antics of criminals are dynamic and it is when they are reported that the police can strategize to nip the activities of this syndicate in the bud," he said.
---Daily Guide