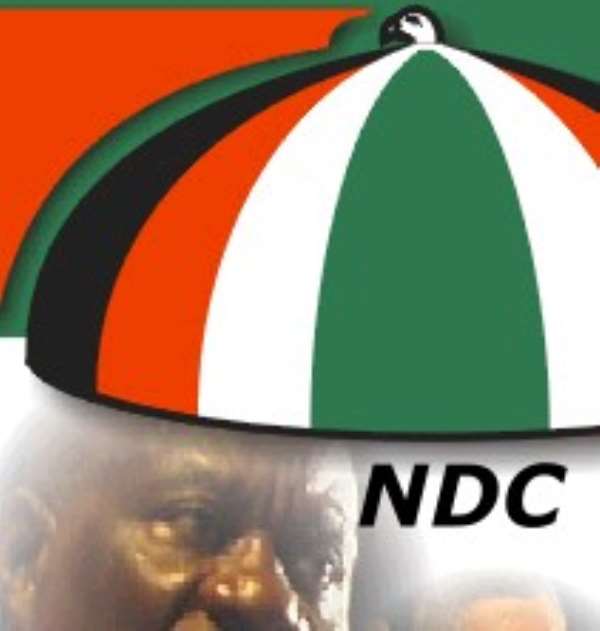 In almost everything concerning the upcoming general elections, the minority NDC wants to impose its will on the majority of us Ghanaians, for which reason, I don't know and cannot understand.
I thought that in every democratic dispensation, it is the will of the majority that holds sway if a consensus cannot be reached. Judging from the 2016 general elections. It is evidently clear that majority of Ghanaians voted for NPP over the NDC. Until the next elections change the dynamics, we can safely conclude that, presently more Ghanaians lean towards the NPP than the NDC, yet the NDC wants the electoral commission to listen to their positions on all election matters and adopt them over the positions of the majority NPP. Where in the world can this happen in a democratic dispensation?
The NDC is strongly against the compilation of a new voters register, the NPP on the other hand is in support of a new register, yet the NDC thinks that their position should be the way forward for the EC, otherwise the EC is refusing to, in their own words, listen to Ghanaians! What a strange world we live in.
I think the NDC people are typical Ghanaians with very short memories. They have forgotten so soon that when Charlotte was at the commission, they were the majority in parliament and everything the then minority NPP suggested and wished for were considered flotsam and jetsam. Today, the tables have turned and they are the minority in parliament yet they want to override the wishes and desires of the majority NPP. Isn't it strange and nauseating?
Can somebody whisper into the ears of the NDC members and tell them to get a life and prepare their followers for the new voter registration exercise because if even they go to hell, summersault and come down to burn the sea, it will surely come off unless some unforeseen circumstances present themselves to warrant its cancellation.
I think that in politics, we all must know that elections have consequences and therefore, what we do in power, we can not do same in opposition. At the very least, the last time I checked, the NPP won majority of votes and therefore, they can argue that they speak for the majority of Ghanaians. What was good for the majority in 2016 is equally good for the majority in 2020. Boycotting IPAC is childish and won't stop the EC from carrying its mandate. After all, the NDC must remember that in 1992, the NPP boycotted parliament, yet parliament went on for four years without opposition and Ghana didn't burn. Therefore, if in 2020 the NDC chooses not to participate in the voter registration and by extension parliamentary and presidential elections, Ghana our beloved country will still move on.
May God grant us wisdom to accept that it cannot always be our way .