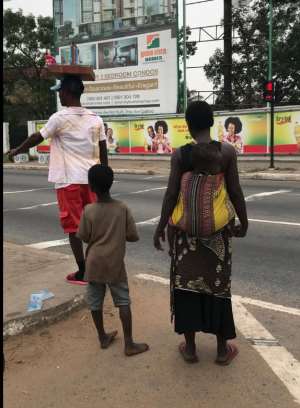 Children who work on the streets of Accra, Agbobloshie, Nima, Tema and among others are affected by the lockdown as their source of livelihood is halted to avoid the spread of Corona virus.
These children indulge in begging, waste picking, and other street-based activities. Their relationship with work and labour is complex.
They may be in exploitative situations, but their work on the street might also be an important part of their social living and community network, a source of pride and purpose in their life as they support themselves and others.
Due to the deadly virus the president of Ghana, Nana Addo Dankwa Akufo-Addo shut business and social gatherings which affected the percentage of people on the street.
These children and young mothers on the street face significant challenges as their source of income is on the street.
For many street-working children, hunger rather than Covid-19 is the most immediate threat.