Lola Hair & Beauty College at West Legon Papao in Accra has taken advantage of the vacation season to offer school children between the ages of 6-18 some firsthand skills in Hair braiding and general hair grooming.
The training program, dubbed 'Summer Braiding Skills For Kids' which attracted about 22 children, is the first of its kind in Ghana.
Lola Hair & Beauty College also used the platform to offer trainings in hair care, bead making including bracelet, ear rings, slippers, key holders etc., as well as basic beauty therapy.
The event was held at the Charismatic Evangelistic Ministry (CEM) in collaboration with the CEM Children's Department.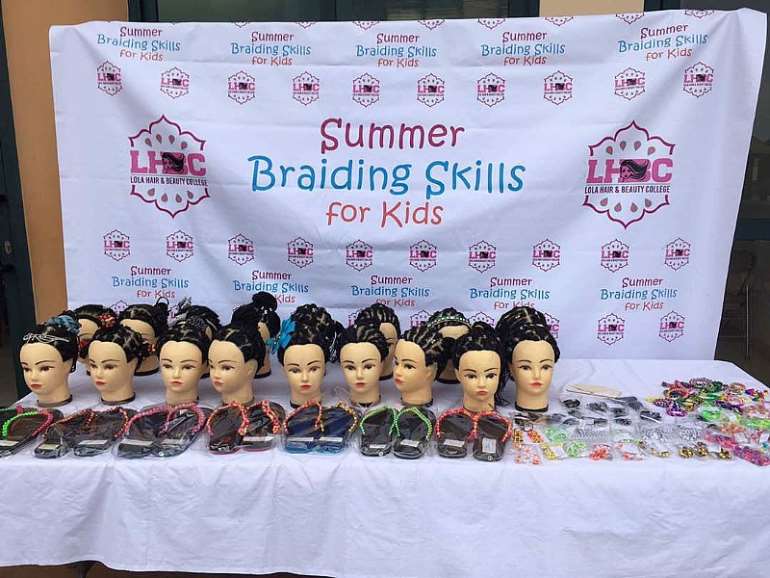 According to the Chief Executive Officer (CEO) of Lola Hair & Beauty College, Mrs. Latifa Adekanla, children learn faster than adults hence there was the need for her outfit to groom the kids to get familiar with some kind of skills.
"I believe strongly that these children will be growing up to meet new challenges one day and this skill could be a head start for them in the future," she said.
She revealed that a lot of parents call on her school to help teach their kids hair braiding since one does not know when this would come in handy.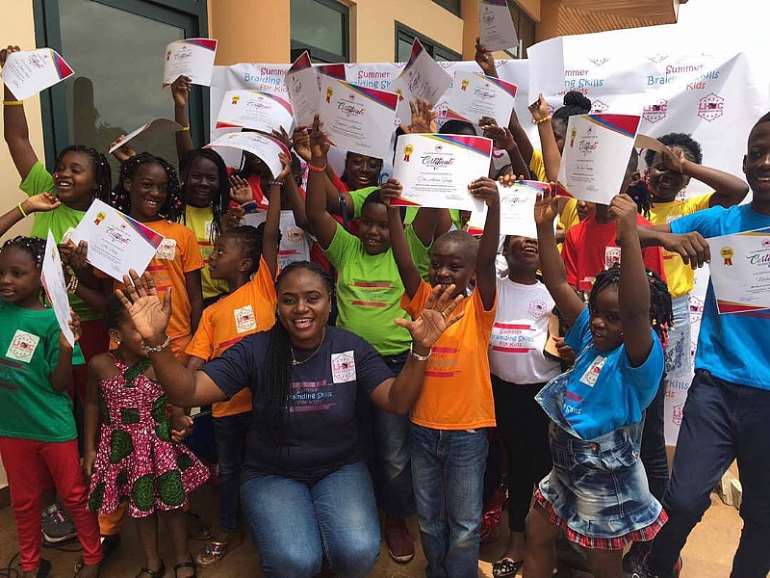 "Because of these numerous calls, we have decided to start teaching the children from their tender age so they can grow with some of these useful skills. In fact, we were amazed at what the children were able to do within this short period of three weeks."
She indicated that some kids after some level of education in Ghana may find themselves abroad to advance their educational carreers so some of these useful skills may just come in handy.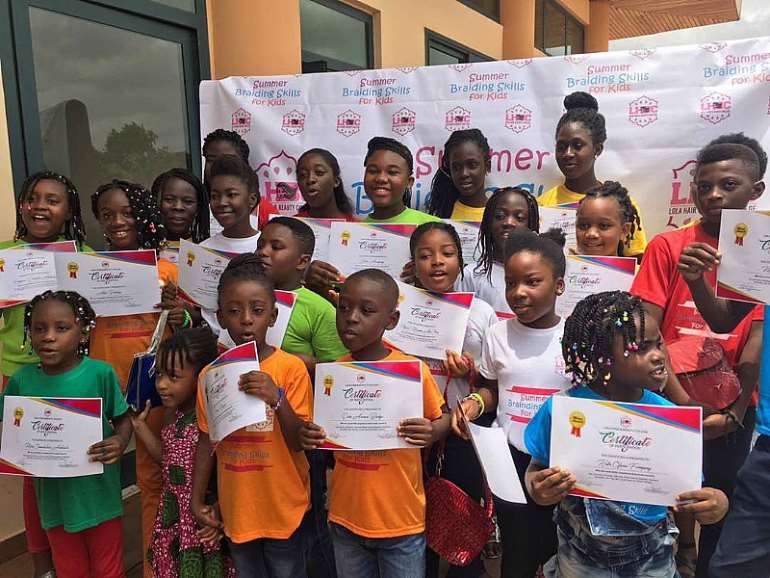 "While in school they can always have some of these skills to fall on for their economic benefits. If you are a lady and you are not skilled enough, you can always call on us for training in order to acquire this skill. We often get a lot of requests from unskilled women who want to join their husbands abroad," she stated.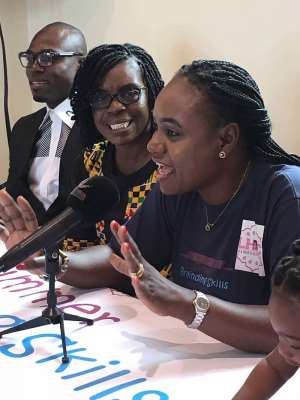 She used the opportunity to encourage parents and teachers of schools and institutions to treat the program as an extra curriculum activity that must be given the needed attention that it deserves the same way as attention is given to the learning of piano, music, swimming, ballet etc.
"Lola Braiding Skills Training and more for children has come to stay. Parents do not need to wait till its vacation before they can enroll their children, you can enroll your children for weekend classes as well," Mrs. Latifa Adekanla announced.