Ghana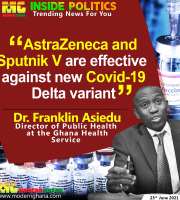 Relevant Links
Media Links
Asante (Ashanti) History Much of the modern nation of Ghana
Recipes
Soups are the primary component in Ghanaian cuisine and are eaten with fufu (either pounded plaintain and cassava or yam), kokonte (cassava meal cooked into a paste), banku (fermented corn dough), boiled yam, rice, bread, plantain, or cassava. The most common soups are light soup, palmnut soup, and groundnut (peanut) soup.
Avocado and Peanut Dressing
Jolof Rice
Herb and Nut Chicken
West Africa Curry
Kontonmire Stew or Palaver Sauce
Kele Wele - served as a dessert
HERB AND NUT CHICKEN
Ghana
4 Chicken legs
2 tbsp lemon juice
1 tbsp creamed coconut
¼ cup of water, boiling
2 tbsp peanut butter
2 cloves garlic
1 tsp curry powder
½ tsp ginger powder
½ tsp cayenne or chilli pepper (optional)

herb dressing:
(use all fresh herbs. Mix how you like. This is what I use)
fresh thyme
chives
garlic
parsley
Rub chicken pieces with lemon juice. Make a small incision in the underside of the chicken leg and thing and run your finger in ti to form a pocket down to the bone. (I have used pounded chicken breasts and rolled the chicken to form a pocket) Stuff with herb dressing. In a small pot, melt creamed coconut in the water and allow to cool. Mix the creamed coconut with the rest of the ingredients. Coat the chicken pieces with the mixture. Place in a baking dish and cover with foil. Foil must be removed for last half hour.
Bake at 400F for 1 ½ hours
AVOCADO WITH PEANUT DRESSING
GHANA
2 avocadoes, ripe but firm
2 tbsp shelled peanuts
½ tsp paprika
½ tsp cinnamon
chilli powder and salt, to taste
fresh chives, to garnish

Chop the avocado into cubes. Place peanuts and spices in food processor and grind into a fine mixture. Sprinkle mixture over avocado with finely chopped chives. Chill and serve.
JOLOF RICE
Recipe By :
Serving Size : 8 Preparation Time :0:00
Categories : Main dish Vegetarian

Amount Measure Ingredient—Preparation Method
-------- ------------ --------------------------------
1 c Dried black-eyed peas
2 md Eggplants
1 t Salt
1 ½ tb Canola oil
2 lg Onions, chopped
3 ts Chopped fresh ginger
2 Jalapeno peppers, roasted,
stems & seeds removed &
chopped
1 Whole garlic clove
2 Garlic cloves, minced
1 Green bell pepper, chopped
4 lg Tomatoes, chopped
1 ½ tb Tomato paste
2 ts Cayenne
2 ts Curry powder
Hot pepper to taste, option
1 lb Carrots, chopped
1 ½ c Long grain brown rice
½ lb Green beans, cut into thirds

Soak peas overnight (Mark's note, soaking black-eyed peas
before cooking is
unnecessary). Simmer in fresh water for 15 minutes.
Drain & reserve
cooking water. Slice eggplant into rounds ½" thick & place in a colander. Sprinkle with salt & let stand 5 minutes. Heat oil in casserole.
Brown eggplant with 1 tb chopped onions, 1 tb chopped ginger, 1 jalapeno, whole garlic & bell pepper for 5 minutes. Remove eggplant & set aside. Add remaining onion, ginger, garlic, jalapeno, bean liquid, tomatoes, tomato paste, cayenne, curry powder & pepper sauce. Simmer for 10 minutes. Add peas, carrots & rice. Simmer 5 minutes more. Add green beans, eggplant & simmer another 15 minutes. (Mark's note: 15 minutes for brown rice is far too short a time, allow a good 20 minutes before adding the green beans & eggplant).
Peanut (Groundnut) Soup
2 pounds Stewing Chicken or Beef, cut in small pieces
1 pound Peanut Butter (Groundnut Paste)
3 - 4 pounds Smoked or Fried Fish, preferably
barracuda
3- 4 Tomatoes
1 medium Onion, chopped
3 Garden Eggs (optional)
Salt & Pepper to taste
4 pints cold Water
Season chicken.
If using stewing beef, brown it with 1 tsp. salt and ½ the chopped onions.
Mix a cup or so of the water with the groundnut paste until smooth; pour over meat. add another cup or so of water and cook 5 minutes. Add remaining ingredients and simmer until tender. Serve with rice or yams, as a main course. Or make the mixture thinner and serve alone as a soup course.
Note: Ghanaians usually do not remove chicken bones and skin but you may prefer to do so.
West African Curry
*
3 - 4 pounds Stewing Chicken or Beef, cut in small
pieces
*
1 can of Tomatoes, or 4 - 5 fresh tomatoes
*
4 medium Onions, cut in smaller pieces
*
Milk from 1 Coconut
*
Handful of Raisins
*
Salt & Pepper to taste
*
3 quarts Water
*
2 tablespoons Curry Paste
*
1 tablespoon Flour
*
1 tablespoon Butter
*
Selection of side dishes listed below.
Boil first 7 ingredients until tender.
Mix curry paste, flour and butter; fry. Add small amount of broth from the meat. Stir and cook until tender. Pour over meat, stirring well. Cover and simmer 1 hour. Add more water if mixture becomes too thick.
Serve over rice.
Have a good selection of the following side dishes on the table, a cup or so of each, chopped:
Fried & Fresh Onions Boiled Eggs
Pineapple Fresh Tomatoes
Red or Cayenne Pepper Fried & Fresh Bananas and/or Plantain
Toasted & Fresh Grated Coconut Okra
Toasted Peanuts Oranges
Kontonmire Stew or Palaver Sauce
*
½ cup Palm Oil or Crisco Oil
*
2 pounds Kontonmire, or any Cooked Green Leaf Vegetable (turnip greens, kale, or spinach, for example)
*
6 - 8 Shallots
*
1 ½ pound Flaked Fish, Corned Beef, or Stew Meat
*
3 Tomatoes or 2 tablespoons Tomato Puree
*
½ pint Water
*
4 ounces Pine Nuts, optional
*
4 ounces Shrimp, Scallops, or other Shellfish, cooked
*
Salt & Pepper
Boil leaves until soft (save liquid); mash to pulp & set aside. Soak agusi in small amount of water for 5 minutes. Fry onion and tomato puree in oil. Add agusi and simmer 10 minutes. Add fish or meat, lobster, a small amount of the leaf liquid and mashed leaves. Season.
Serve hot with rice, yam, or potatoes, or as a meat sauce.
Kele Wele
2 or 3 well-ripened yellow plantains (cooking bananas) (Note #1)
2 ½ tablespoons olive oil, divided
1 teaspoon hot red pepper, ground
1 medium onion, finely chopped
3 garlic cloves, minced
1 thumb-sized piece of fresh ginger, finely chopped, OR
1 ½ tablespoons candied chopped ginger (Note #2)
1 teaspoon salt or salt substitute
Mix together the red pepper, salt, ginger, minced garlic, chopped onion and 1 tablespoon of the oil in a small bowl.

Peel the plantains and cut on the diagonal into ½ inch thick pieces. Place in a large bowl; add the spices and mix well to coat the plantains. If desired, place in the refrigerator for a couple of hours to help develop the flavors.

Heat some of the remaining oil in a large, heavy skillet over medium-high heat. (Note #3) When hot, add plantains in a single layer. Sauté until browned, turn over and brown other side. Repeat until all the plantains are cooked.
Note #1: Choose plantains that are completely yellow with liberal specks of brown. If you plan to have this dish later in the week, leave less mature plantains on the counter, not in the fridge, until they ripen.
Note #2: You may substitute 1 teaspoon of ground ginger if fresh or candied ginger isn't available, but the flavor won't be the same.
Note #3: Use a teflon frying pan if possible, as the plantains tend to stick.