Sellers
Residential
Commercial
Rentals
Lands & Plots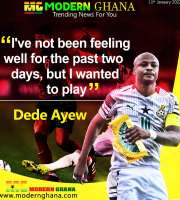 Relevant Links
Media Links
Description
| | | |
| --- | --- | --- |
| Listed | : | Warehouses |
| Date Listed | : | May 13, 2023 |
| Price | : | ¢0.00 |
| Location | : | TEMA/ACCRA |
| Region | : | Greater -Accra |
| Country | : | Ghana |
| Bedrooms | : | 4 |
| Bathrooms | : | 4 |
| No. of Rooms | : | 3 |
| Plots Size | : | 2000 x 2000 Feet |
Property Description
1)3300 Square Meters Warehouse space For Rent at Kpone-Tema.The Price is $5.5 usd per square meter including facilities are Water and Electricity Power,Independent fire fighting system,parking space, 24/7 Security post and including Vat.The property has good roads and can be use for factory or storage.

(2)Warehouse on one acre of land For Sale at Tema industrial Heavy area and other facilities are two offices three Apartment with security post which is self compound warehouse,the Warehouse size is Two thousand Square meters.It has own 65kva trans-forma installed.The price is $4million Dollars.

(3)Warehouse for sale at Tema Hardbour.The price is $5 million dollars.

(4) 1000 Square meters Warehouse for sale at Tema community12.The price is $ 350,000 dollars.


(5)Warehouse For Rent / Sale at Tema industrial free-zone gated and other facilities are offices with security post which is Self-compound and land is 5acres of land walled fence.
Covered 60x325 meter
12 overhead
Crene 10+5 ton
Electricity 1 mega
Generator 800 KVA
150 Meter office with furniture and A/C.
Ghana water supply.
18500 square meters.
Six doors and two doors front and one door back.
Inside 700 meter close for store 10 jebcrane
The Price is $ 3 usd per square meter and selling price is 7million dollars.

Most Recent Properties for Sale