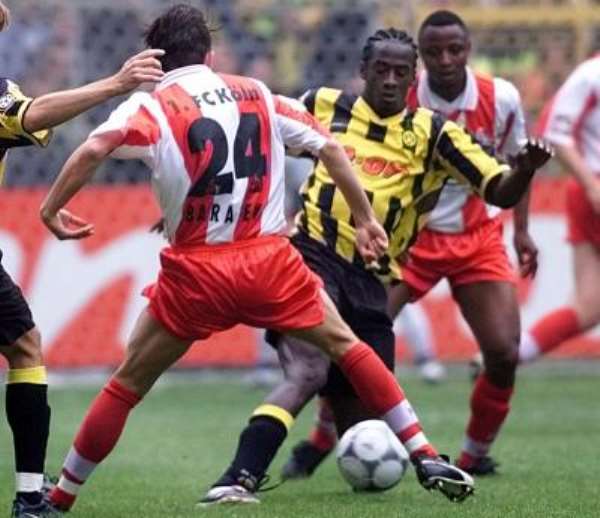 Ghanaian midfielder Otto Addo has joined German first division side FSV Mainz 05 on a two-year contract.
The Ghana international signed a contract on Wednesday, after leaving fellow Bundesliga side Borussia Dortmund on Monday.
The 29-year-old has agreed a two-year contract with an option of another year.
"Otto Addo is a utility midfielder who played on the international stage before his injuries," FSV Mainz 05 coach Jurgen Klopp told the club's website.
"We have given him the opportunity to reach this level again.
"He is looking forward to the positive development of the club with us."
The move came after Addo failed to reach an agreement with Borussia Dortmund over a new contract on Monday.
"It's a pity that my time at Dortmund is now history," Addo said.
"The stadium, the supporters - I'm going to miss all of that."
Addo joined Dortmund in 1999 from Hannover 96, but his medical problems limited him to just 75 Bundesliga appearances for the former European champions.
The midfielder has been dogged by a problem with his right knee, after suffering cruciate ligament problems on three occasions since June 2001.