Abdul Salam Yakubu fingers Techiman City President Micky Charles in bribery scandal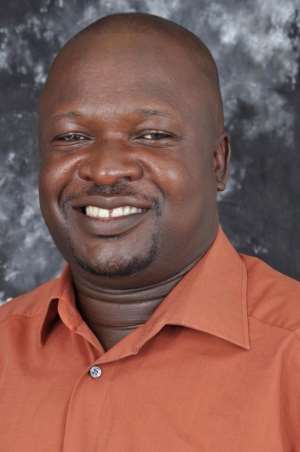 The President of Techiman City FC, Micky Charles has been fingered in a bribery allegation by the President of New Edubiase United,Abdul Salam Yakubu, after his side lost 0-1 to Aduana Stars last Wednesday.
According to Abdul Salam Yakubu, the referees robbed his side for the visitors with the claim that he owes them some money and has still not paid.
The outspoken Abdul Salam Yakubu mentioned Micky Charles as a witness to what the referees said, compelling them to rob his side despite playing at home.
'These same officials did the same thing to me last year at home as if they have something against me. One referee called Ibrahim Ashong, he is the one.
'Before I played Techiman City, they called Micky Charles and told him that I owe them and that they will show me where power lies. That game ended in a draw.
'You can find out from Micky Charles because he told me. He is my witness,' Salam told Asempa FM.
Checks conducted by Ghanasoccernet.com as to how Salam Yakubu got indebted to the referee have revealed that, the New Edubiase President called for the assistance of the referee in one of his matches a few seasons ago and is yet to pay back what was agreed upon.