Well Done Volta Regional Minister: The Tilted And Falling High-Tension Poles Have Been Fixed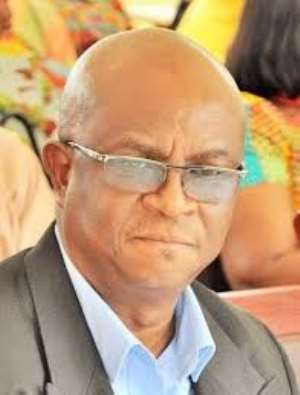 Honourable Hon. Archibald Letsa
Honourable Hon. Archibald Letsa, it would be recalled that on 1st April 2020, I wrote an open letter to you regarding some tilted and falling high -tension poles within your Region. It was published on www.modernghana.com under the caption, Tilted And Falling High-Tension Poles On The Sogakope –Adidome Highway. It can be referenced in my column of the portal https://www.modernghana.com/news/992940/tilted-and-falling-high-tension-poles-on-the-sogak.html
On Sunday 26th April, 2020, I plied the route (Sogakope-Adidome-Ho Road) again and blissfully noticed that the once tilted and falling high tension poles at Dendo and Adidome are now upright in the soil. As usual, I stopped and took pictures for evidence.
I was told that remedial work on the poles started a day following the day of my open letter to you. In fact, I used to refer to you as the most hard working Regional Minister in the Nana Addo Administration but henceforth, I will refer to you as the most hard working and most responsive Regional Minister. I salute you unhesitatingly.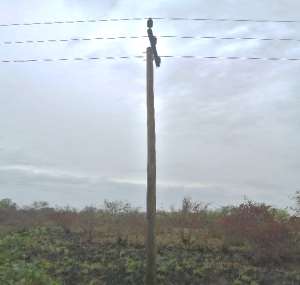 I am equally grateful to the Hon. DCEs of Central and South Tongu Districts, Hon.Thomas Moore Zonyrah and Hon. Emmanuel Louis Agamah respectively. I heard how Hon. Zonyrah for example started swift enquiries regarding the tilted and falling poles to make sure the problem was resolved. The Electrical Engineers in the Districts and the concerned Assemblymen who drew attention to the open letter are equally worth my commendations and heartfelt gratitude.
Hon. Archibald Letsa, the tilted and falling poles are back upright in the soil and danger is no longer looming, thanks to my open letter to you regarding the problem and your swift panacea to it. However, the bushfires are still burning the bases of the wooden electricity poles. The unfortunate situation is a common scene from Sogakope through Adidome to Mafi-Kumase. We need to stop it somehow.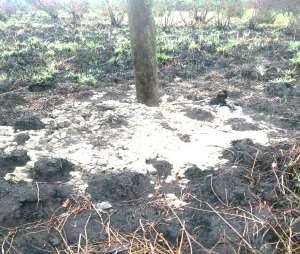 It is as if these community members enjoy killing the chicken that lays the golden eggs. They need electricity from the national grid yet they set bushfires to the wooden poles that carry the electricity to them. Hon. Archibald Letsa, I think this is an irresponsible and unpatriotic act of these community members. I suggest you cause for community sensitization on the dangers of setting the bush fires to the poles and if the situation continues, some disciplinary actions should be taken.

In my earlier open letter to you, I suggested that "Perhaps the communities that set fire to the wooden poles should be made to endure some power cuts for days as a punitive measure to compel them to be more responsible. Also, your office can work in unison with ECG to protect the base of such poles with fireproof materials."

I still maintain those suggestions and I hope you work on them too. So far, I am happy the work was swiftly done and the falling poles are now upright. May the Lord God bless your Administration.

~Asante Sana ~

Author: Philip Afeti Korto

Email: [email protected]