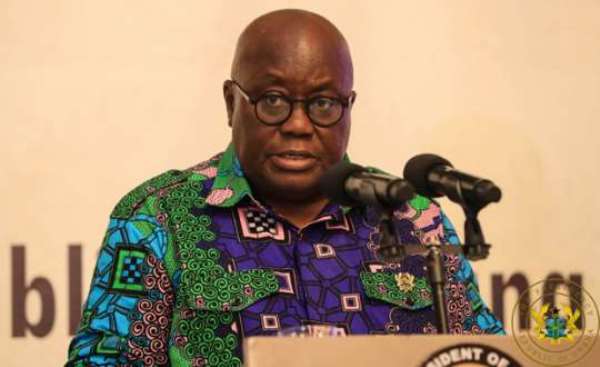 The President of Ghana, His Excellency Nana Addo Dankwa Akufo-Addo, and Ghanaians, are to beware of the medical freebies from China to combat or to contain the spread of, the novel coronavirus outbreak in the country.
Are such medical products or equipment from China to Ghana or Africa in the wake of the outbreak of Covid-19 free from intentional or inadvertent contamination of any sort, and if yes, how do we prove it?
Are the Chinese indeed the best friends of Africa and are wholeheartedly seeking the best interests of Africans, or they are just acting craftily to exploit the rich natural mineral endowment of Africa to the hilt by baiting us with soft loans and substandard free items?
When say, malaria starts in Ghana and spreads globally, is Ghana not the origin of the malaria? Why then is the Chinese Ambassador to Ghana saying the novel coronavirus (Covis-19) started in China but China is not the origin of the virus? Which country is the origin of the Covid-19, if I may ask the Chinese Ambassador and how did it come to start in China? Why did the Chinese authorities arrest the male Chinese whistle-blower medical doctor only for them to announce a few weeks later that he has himself contracted the virus and died? Why have they again arrested the female Chinese medical doctor who leaked the outbreak of the virus in the hospital she works at to her other medical colleagues?
Do the Chinese authorities mean good towards the world with Ghana inclusive? Why are the swarm of Chinese nationals in Ghana openly disrespecting the laws of the land by obstinately continuing to engage in illegal surface mining (galamsey) contrary to our government's directives to stopping such activities? Why were some Chinese bold enough to beat and/or kill some Ghanaians with impunity in Ghana if indeed they care about Ghanaians? Why are Chinese maltreating some black people in China, chasing them out of hotels into the streets and refusing to rent them hotel rooms or any accommodations as I speak?
If the President and Ghanaians are not very careful, all their successful attempts so far made to contain the spread of Covid-19 will be derailed in a twinkle of an eye by the Covid-19 medical freebies the country has gladly, but irrationally taken delivery of from China.
How do we test that they have not been contaminated? Why did the Chinese in the initial stages of the outbreak of the disease test some black people in China and came out to announce to the world that the virus is incapable of infecting black people? Why are black people today dying of the virus infections? Why are the Chinese forcing all black people to be tested for the disease?
There are rumours circulating that the test kits, thus the cotton swab to collect ear swab samples or tongue blade or spoon to collect throat swab samples by standard clinical methods as had been offered to some African countries are already infected with Covid-19. This is why some white people are warning that Africans will soon be overwhelmed by Covid-19 devastation. To take swab sample, the clinical method goes thus, "Depress the tongue with a tongue blade or spoon. Be careful not to touch the tongue, sides or top of the mouth with the swab. Rub the swab on the back of the throat, on the tonsils, and in any other area where there is redness, inflammation or pus".
My late friend, Dr James London, from the Kumawu Ankaase royal family once told me the following when I paid him a visit at his house while on holiday in Ghana. He said, "Kwasi, I do not eat outside from home when I am battling litigation matters against anyone". He said, it is prudent for anyone to stay safe by not eating anyhow, anywhere and from whomever when you are involved in litigation issues with others.
He said this on the very day that Kumawu was celebrating its official announcement of Kumawu been granted a district status by former President Kufuor's NPP government. He had been invited by then Member of Parliament, Yaw Baah (Honourable) and DCE Philip Basoah (Honourable) to attend a dinner party to round off the public celebration. However, he turned off the invitation based on his belief that "He who is involved in a litigation must not eat from outside home".
You can easily be poisoned if you carry your stomach and mouth anywhere, eating and drinking, when at the same time knowing to have many enemies out there.
I was in Kumawu on that fateful day but did not know about the celebration until I called on James at his house in the afternoon and he told me about it during a conversation.
I have revealed this private conversation to alert the President and Ghanaians to be careful of what free gifts we receive from outside in this critical period of need by Ghana. We should not desperately accept anything thrown at us. We should not behave like a drowning person who desperately clutches onto anything that comes his way in an attempt to save himself from drowning. He will clutch onto a straw, a water snake and even a stick, all of which cannot save him at that moment, if not compound his false sense of hope to worsen his plight.
If you have a means to test the free gifts against contamination, please do so before you use them or else, don't use them at all if you are not sure enough. We are until now not heavily infected with the virus so we should not rush to accept any gifts that will come to spark off the acceleration of Covid-19 infection in the country.
I personally have reservations about the Chinese. I know how they hate black people with passion but pretend otherwise when it comes to doing business with them where they will be profiting more from the business than we do.
Our Ghanaian and African leaders must learn a lesson from this outbreak of Covid-19 to stop their crazy fondness for corruption, the bane of our economic emancipation and the reason for Africans always being used as guinea pigs for vaccines in clinical trial stages. The funds to use to develop our countries to make us a bit self-sufficient and less dependent on foreigners are often embezzled by our greedy shameless politicians, civil service heads and traditional overlords hence always being at the mercy of some heartless foreigners.
The government has accepted free medical Covid-19 materials from China but if you are not sure of their safety, please don't use them. If you are obliged to accept them because our hand is in the mouth of the Chinese, or tied behind our back, you are not obliged to use them.
A word to the wise is enough. Stay home. Stay safe. And, stay alive.
Happy Easter Friday greetings to the President and all fellow Ghanaians.
Rockson Adofo
Friday, 10 April 2020