African Leaders Have Failed The Youth - Change Africa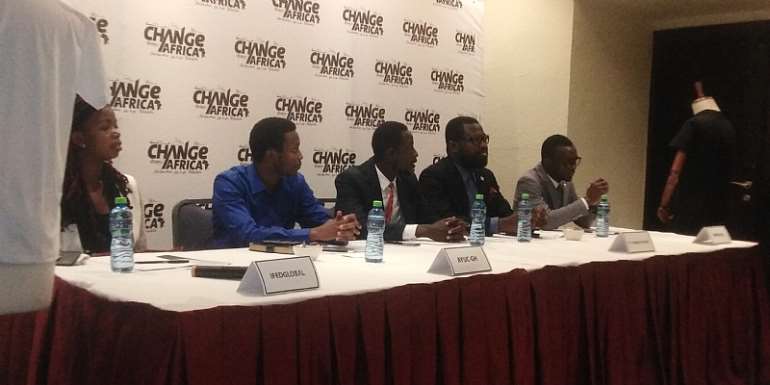 Change Africa, a Non-Governmental Organization (NGO) says it is disappointed that African leaders have failed to lookout for hinderances to their day to day activities.
Addressing the media at the launch of the 'Change Africa 2020' campaign, Coordinator at Change Africa, Mohammed Amin Nasara said citizens in the 44 countries surveyed in the World Happiness Report 2019, poor, governance, corruption, unemployment and corruption are the major problems facing the continent.
He noted that the group will be distributing one million T-shirts customised with signatures of Kofi Annan, Kwame Nkrumah, Ellen Johnson Sirleaf, Paul Kagame, Aliko Dangote, Julius Nyerere and Nelson Mandela.
"In June 2020, an awareness creation walk will be organised in all the cities of Accra to sensitise the people on the need to have better leadership for Africa," he stressed.
He revealed that the Change Africa group is projecting the leadership qualities and the remarkable achievements.
According to them, Africa is getting relatively poorer on average and other natural occurrences such as flooding, bushfires have made the situation direr.
The group believes leaders should muster courage and get closer to the people they lead adding that it will help build good bonds.
Other speakers also encouraged the youth to join the course and ensure that Africa becomes a bigger and beeter place to live, work and settle down.
Change Africa is a project initiated by youth groups across Africa with the vision to influence African youth to desire change, enforce excellenct leadership qualities and styles tailored to achieve the continent's needs and build a better Africa.