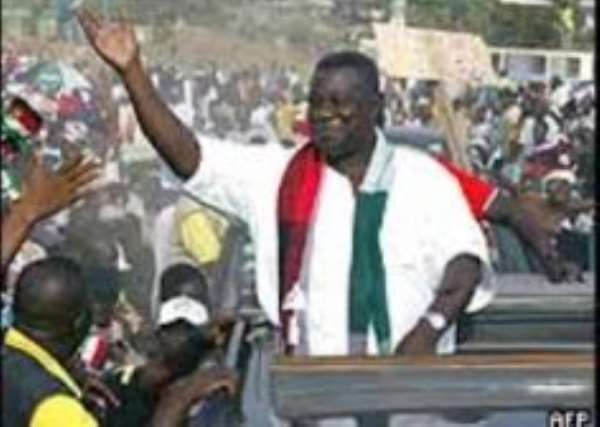 It has been 11years since the late Prof John Evans Atta Mills won the Presidential elections by a slim margin on January 2, 2009.
Prof Atta Mills won 50.23% of the votes, against his rival Nana Akufo-Addo who polled 49.77% on the ticket of the New Patriotic Party (NPP) in the December 7, 2008 election.
However, since none of the eight presidential candidates secured a majority of the votes, the Electoral Commission (EC) declared a runoff on December 28 2008.
The runoff was so close that it could not be decided until the last of the 230 constituencies, the Tain constituency, voted after all other constituencies had been counted and certified.
"On the basis of the official results given, the results of the run-off election in the Tain constituency in the Brong Ahafo Region, which was held on the 2nd January 2009, it is my duty to declare Professor John Evans Atta Mills the President-elect of Ghana," Electoral Commissioner, Afari-Gyan said.
Both parties had alleged irregularities in voting in the Ashanti and Volta regions, but Afari-Gyan said the commission did not find evidence in "purely electoral matters" that supposedly invalidated the results.
John Evans Atta mills succeeded President John Agyekum Kufuor, whose tenure was ending on January 7 after serving the maximum two elected four-year terms allowed by the Constitution.

However, on July 24, 2012, Atta Mills passed on after ruling for nearly three years.
A statement from his office said the 68-year-old died a few hours after being taken ill, but did not give details
It has been over seven years since he died yet he is still remembered for his favourite sayings such as;
"My brothers and sisters",
"I've never considered myself to be working for a living; I've enjoyed myself for a living instead",
"On a lighter note, before I came here, I knew I would be heckled because it is the routine, but I didn't expect the heckling to be this gargantuan".
—Myjoyonline