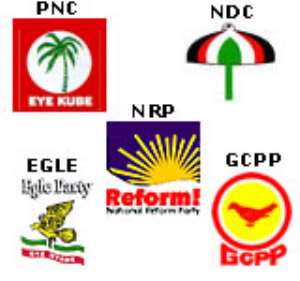 Five persons have filed their nominations to contest the ruling NPP primaries for the vacant Tamale central constituency seat.
The five include Abdul Samed Haruna Atta, Hajia Amama Sayibu and Mumuni Hamda Apoh. The two others who will go for the primaries on Wednesday are Akilu Sayibu and Shaibu Shani.
The Tamale central seat became vacant following the resignation of the NDC MP Professor Al-hassan Wayo Seini and his subsequent return to the NPP. His earlier attempt to contest the seat on the NPP's ticket failed as the processes for his issuance of a membership card were not completed before the close of nominations.
Reports say, he is now considering an independent candidacy, although analysts are predicting his total rejection by the constituents.
The NDC on Sunday elected 44-year old legal practitioner Inusah Fuseini to contest the seat.
Though considered frontrunners in the April 4 by-election, the NDC's front is heading for another split following the decision by another NDC activist to go independent because he does not think Inusah Fuseini can win the seat.