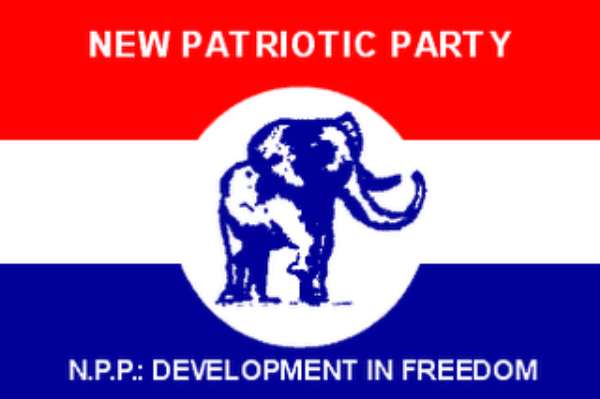 Four persons have confirmed that they will contest the NPP primaries in the Saboba constituency of the NPP when the party opens nomination for primaries in April 2020.
This came to light when *The Voiceless Media* established contact with the Saboba constituency recently.
The four are the incumbent MP, Hon Charles Binpom Bintin, Hon Abraham B. Jawol who has contested the NPP primaries in the Saboba constituency on three occasions. He was beaten by 31 votes in the last primaries of the NPP in 2015 by the current MP.
Mr Sampson Yajabium, a tutor at the EP Junior High School in Saboba is the third person. He is a veteran primaries contestant as he has contested all primaries of the NPP in the constituency since 1994.
Emmanuel Kotin, a security analyst is the fourth Candidate.
The Saboba constituency was part of the 1992 constituencies.
It was represented in Parliament from January 1993 to January 1997 by Hon Moses Mabenga Bukari.
Hon Najon Bilijo won the 2000 Parliamentary elections in the constituency for the NDC.
The NPP first won the seat in the election of 2004.
Charles Binpom Bintin had 10,441 votes to beat Hon Najon Bilijo of the NDC who had 7, 892 votes.
In 2008, Bukari Nikpe Joseph of the NDC recaptured the seat for the NDC. He pulled 10,331 votes to beat Hon Charles Bintin of the NPP who secured 8,944 votes.
The NDC won the seat again in the 2012 Parliamentary elections. Whist Bukari Joseph Nikpe of the NDC had 13, 409 votes to retain the seat, Hon Charles Binpom Bintin got 12, 733 votes. It was a close contest in the 2012 elections.
The NPP was lucky in election 2016, when Hon Charles Bimpon Bintin obtained 14, 345 of the votes to defeat Bukari Nikpe Joseph who had 9,738 votes.
The Saboba constituency is a constituency which has seen NDC dominance since 1992 from the background given above.
The NPP will need all hands on deck to retain the seat after the internal contest.
This should be non negotiable if the party is to retain and improve its votes in the constituency in both the Parliamentary and Presidential votes.
The *Voiceless Media* will bring to our various readers further details from the constituency soon.
*Source: The Voiceless Media*