South Africa: Several People Killed In Xenophobic Riots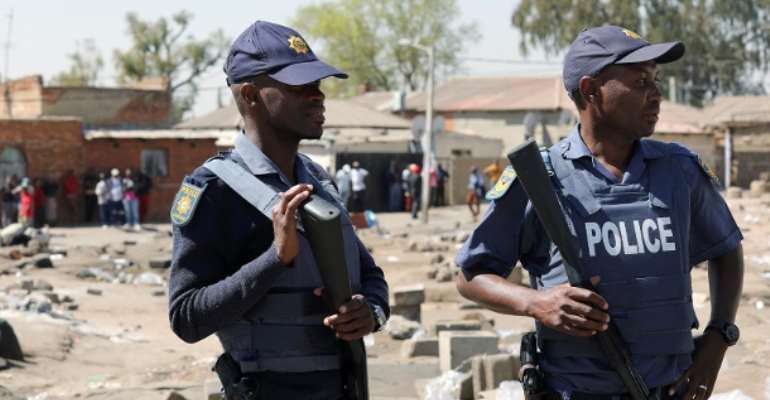 Many people dead, almost 200 arrested. In South Africa, residents are rioting against foreigners, arming themselves with axes and machetes. The president calls his compatriots to order.
They have killed many people in racist riots in South Africa. The police reported that at least 189 people had been arrested. In a video message published on Twitter, President Cyril Ramaphosa condemned the violence which has been directed against foreign businesses since Sunday. The attacks were absolutely unacceptable.
Among the dead, South Africans were the main victims, according to the authorities. In the past three days, rioters armed with axes and machetes have plundered businesses of foreign immigrants and set fire to cars and buildings in Johannesburg and South Africa's capital Pretoria.
Security forces used tear gas and rubber bullets against the rioters. In a province in the northeast of the country, trucks were set on fire because rioters suspected that they belonged to foreign drivers. In his Twitter message, President Ramaphosa called for an immediate end to the riots.
Nationwide protest by truck drivers
The riots had begun on Sunday after a building in downtown Johannesburg caught fire and collapsed. Three people lost their lives. The riots then spread to other parts of Johannesburg and the city of Pretoria. On Sunday, a nationwide protest by truck drivers against the employment of foreign drivers had also been directed.
In recent years there have been repeated outbreaks of xenophobic violence in South Africa. Some South Africans blame immigrants from neighbouring countries such as Lesotho, Mozambique and Zimbabwe for the high unemployment rate.
In 2015, seven people died in xenophobic attacks and looting in Johannesburg and Durban. The worst wave of xenophobic violence occurred in 2008 with 62 deaths.
Francis Tawiah (Duisburg - Germany)