NPP's Strategy Is Blood For Power – Akoto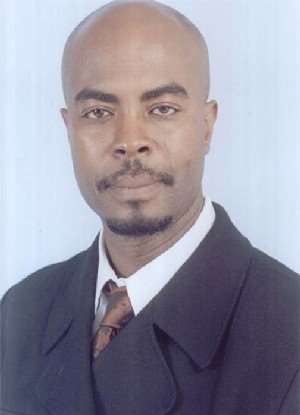 "This Is Definitely A Plan To Start A War But "The Devil Is A Liar" Ramon Osei Akoto, a former presidential aspirant and IT expert, has stated that the Representation of the People (Amendment) may lead to bloodshed. He has suggested that the Kufuor administration is trying to steal the ballot after realization that the mass of Ghanaians have lost fate in it and is therefore bringing in a law that would allow Ghanaians overseas to vote.
In a press release titled AKOTO SAYS NPP'S STRATEGY IS BLOOD FOR POWER and dated Wednesday 1, 2006, Mr. Akoto stated that Ghanaians at home have lost trust and confidence in the Kufuor government. Due to his lies, deception, alleged criminal activities, corruption and non-performance, the NPP government has found a way to retain power by presenting the People's Amendment Representation Bill to allow Ghanaians overseas to vote in Ghanaian elections.
Mr. Akoto Osei wondered how the nation was going to ensure the accuracy and legitimacy of the counts. "This is a real disaster. Does Ghana really have the money to enable Ghanaians all around the world to vote? We are talking about Ghanaians in Cuba, Libya, Nigeria, South Africa, China, Taiwan, Hong Kong, Hungary, Croatia, Ireland, Saudi Arabia and the list goes on," he wrote, adding that this is definitely a plan to start a War but "the Devil Is a Liar'.
He wondered whether the Electoral Commission is equipped enough to conduct elections overseas when it cannot even handle local elections without irregularities and corruption. He stated that Ghanaians overseas are so busy with their lives and have very little knowledge about the suffering of Ghanaians at home and the misdeeds of the government. He said that Ghanaians overseas have no idea about any other political party other than the NDC and the NPP.
"This is a deliberate attempt by the NPP government to steal the elections.