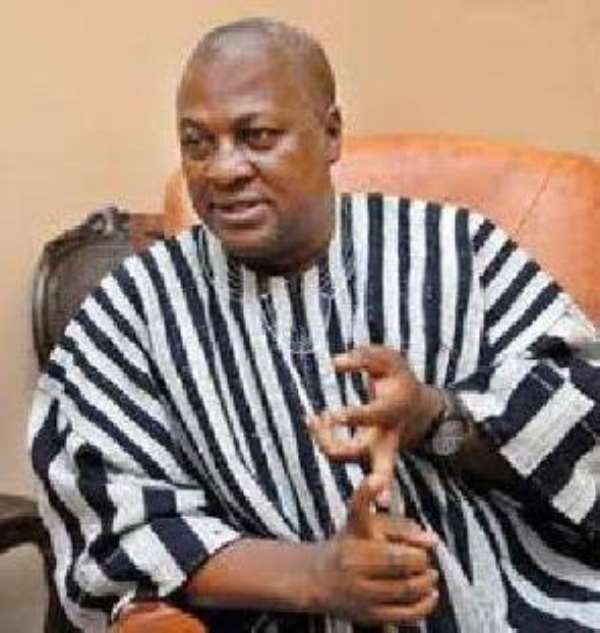 I have noted with utter disgust, the claims made by the former President His Excellency John Dramani Mahama on our soil (United Kingdom), that the general elections held in December 2016 were rigged.
Read More: 2016 Election Was Rigged – Mahama Reveals
He purposely chose the UK to make his remarks, knowing full well, that Excellencies President and Vice President Nana Addo Dankwa Akufo Addo and Alhaji Dr Mahmudu Bawumia command the audience of Ghanaians here and in many other places.
The former president is also very aware of the role these eminent men of our Country as well as others in the current government continue to play on the world stage and did so to demean the contributions and the gains chalked by the NPP government under His Excellency Nana Addo Dankwa Akufo Addo.
It is to be noted that the former first Gentleman of the land has the duty to guard his statements especially when he is on the International stage, and is given audience to address Ghanaians abroad and the world.
He has been the leader of Ghana before and must know that such irresponsible statements can plunge an otherwise very peaceful and well-natured country, our Ghana into chaos.
Let's just get a couple of things straight;
• It was the Electoral Commission who came out and told the world that they had had a system failure.
• It was the Electoral Commission that subsequently tabulated the results.
• It was the Electoral Commission, which asked for time to be able to collate the results before announcing to the world the winner.
The leader of our party and President His Excellency Nana Addo Dankwa Akufo Addo appealed to all Ghanaians to allow the Electoral Commission time to do their work.
He showed leadership at a time when the former President was no where to be found. Ghanaians waited patiently and the results were announced, peacefully and amicably.
The Former President must apologise immediately for such incendiary comments and must desist from trying to portray Ghana and Ghanaians as fools when the opposite is the case.
It must be noted that this is the 2nd time, he [His Excellency John Dramani Mahama] has made disparaging remarks about Ghana as a nation undeserving of its new-found stature it has now acquired. Meanwhile, he is on the campaign trail asking these same Ghanaians he has disrespected to bring him back to power!
Is he not the same person, while President of the Republic of Ghana, who made the following comments;
"But let me assure all that the elections are going to be free and fair and the NDC is going to accept the results and so they (opposition) should also accept the results", President Mahama said as he addressed chiefs and boisterous NDC supporters at various stops. ( https://www.graphic.com.gh/news/politics/ndc-ll-accept-results-others-must-do-same-president.html )
Ghanaians must now know who really cares about them;
• Whether it's a leader (Former President John Dramani Mahama), who makes irresponsible statements about them when he is home or abroad and
• the other (His Excellency President Nana Addo Dankwa Akufo Addo) who is working very assiduously to make Ghana prosperous and beyond aid.
Without a doubt our hope is in His Excellency Nana Addo Dankwa Akufo Addo, legitimately elected by an overwhelming number of well-meaning, respectful and progress-yearning Ghanaians who know what he and the NPP are capable of.
Ex-President John Dramani's comments are incendiary, reckless, irresponsible and disparaging and we call upon him to apologise to the Electoral Commission and to Ghanaians.
Many thanks,
Kwaku Nkansah (on behalf of the NPP UK)
Branch Chairman
NPP UK
P: +44 775 349 6558