Crime Combat In Ghana Not The Responsibility Of The Police Force Alone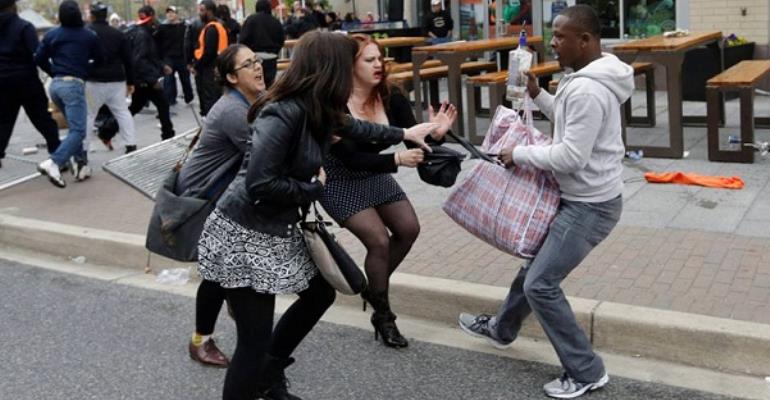 The main threats Ghana faces at the moment, which requires an immediate solution is violence, arm robbery, and assassination. As a matter of fact, crime is not a temporary problem, or limited geographically but a daily phenomenon.
Throughout Ghana, crimes are committed on city streets every day, from robbery to rape and murder and, despite all the measures taken by the government; fighting crime in Ghana has become a daunting task without any significant improvement.
Reading Ghanaians news is very disturbing indeed, robbers, and mobile phone snatchers make headlines. What is actually influencing crime in Ghana? Unemployment, poverty, social injustice and glaring socioeconomic inequality are the most powerful motivators of growing crime and extremism in Ghana.
Crime and violence are obstacles to human and socio-economic developments, which affect primarily the most vulnerable members of society. Crime challenges the rule of law, especially in low-income countries.
Crime thrives in conditions of weak justice and where lawlessness and instability reign.
When there are no strong institutions of justice in the country, such as effective criminal legislation, a reliable law enforcement system, a fair judicial system, and a humane penitentiary system, criminals have the opportunity to benefit from it.
According to a UN survey, the average crime growth rate in the world reaches 5% per year with a population growth rate of 1-1.2%. The social danger of crime and the harm it causes increases.
When it comes to the fight against crime, everyone directs their attention to the police but the reality is, in every society, fighting against crime is both the responsibility of community groups and law enforcement officers.
It is simply impossible for the Ghana police to fight crime alone, even if they have the most sophisticated weapons in the world.
Crime can't be eliminated but it can be controlled or reduced if the police mobilize the force, while the citizens in society act like informants by contacting the police over suspicious activities. This has been successful in developed countries.
We must understand that crime leads to loss of income; therefore, the Ghanaian government needs to find solutions to protect the citizens and foreigners as well in the country.
For example, in order to control or reduce crime, many developed countries maintain certain principles, such as tougher penalties, more effective law enforcement agencies and the general improvement in people's living standards.