Madina NDC Chair Bans Executies From Campaigning For Presidential Aspirants
...As Constituency holds health walk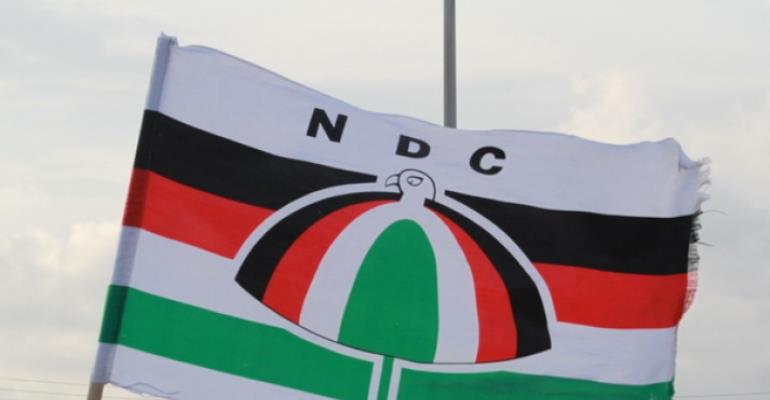 The Chairman of the Madina Constituency branch of the opposition National Democratic Congress (NDC), Mr. Abdul Rahim, has announced that a ban has been placed on all executives of the party from pitching camps with any aspirant in any of the party's electoral primaries.
Consequently, no executive of the Constituency can openly campaign for any of the aspirants for the 2020 presidential ticket of the party or any of the future aspirants for the Parliamentary ticket for Madina.
"The reason is simple; if you go and pitch camp with one candidate against another and the other one wins, then what have you done to yourself. Do you think the winner can ever trust you? no. but we need serious unity going into 2020.
"This is why I have consulted with my executives and we have all agreed that no executive of the party will pitch camps with any candidate. We will be referees and prepare to accept whoever the delegates will elect," Mr. Rahim said.
The measure is more stringent than a prohibition by the party's national headquarters which warns of sanctions if whole branches and constituencies openly endorse candidates, though individuals are at liberty to pitch camps with candidates
Affectionately called Survivor, the Madina Constituency NDC Chairman made the revelation on the sidelines of a mammoth health walk that the Constituency had organized today.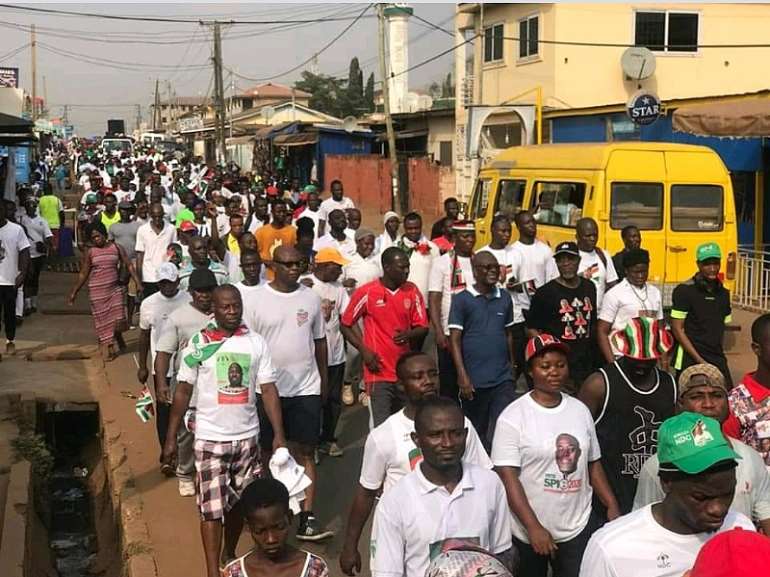 Starting from the Madina Rizk junction, thousands of party faithful and supporters marched through the principal streets of the traditional NDC stronghold which fell to the NPP in 2016, amidst loud campaign songs.
The walk had ended at the Madina Social Welfare park where party executives, led by their Chairman, had called for unity promising that no room will be left for compromise until Madina returns to the NDC.
"After we lost Parliamentary seat in 2016, there was division. In 2012 we had won the Parliamentary seat with 41,401 and President Maham had won the presidential election with 45,000 plus. But 2016 John Mahama dropped to 37 and then the Parliamentary candidate also dropped to 31, all because of disunity," said Asufolim Ajadok Jacob, Constituency Communication Officer for Madina.
He however added that even so, the current NPP MP, Boniface Abubakar Sadique, could not increase his votes, "because he had only 40 which means our people refused to vote."
"To fix the divisions which led to this loss we started with a stakeholders meeting then we were able to bring all the constituency executives together and ironed the issues out. And decided to do the walk and name it walking into victory,"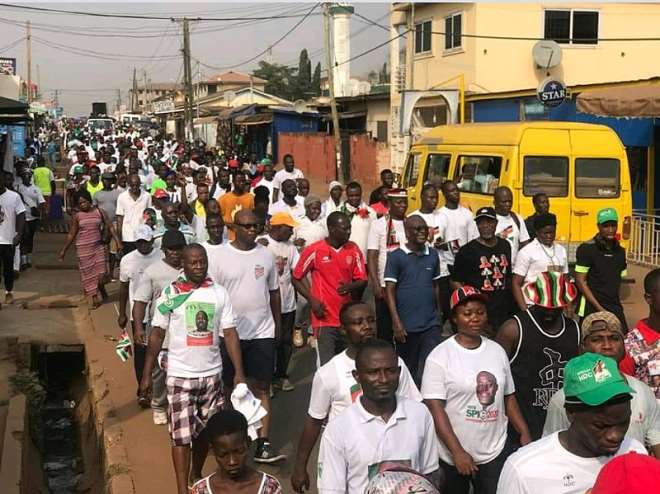 Img 20190113 203158 716