Ahead Of 2020 Elections: Western Regional NDC Dares NPP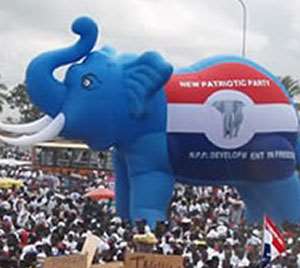 The Western Regional Chairman of the opposition National Democratic Congress Nana Kwodwo Toku have sent a strong signal to the NPP that the NDC will win the 2020 elections.
Addressing poling station, branch and constituency executives at Axim and the Nzema East Municipality, Nana Toku urged the current Member of Parliament of the Evalue Dwira Ajomoro constituency Hon Catherine Afeku to start packing because she will never retain the seat when he,Nana Toku is alive.
Nana Toku said the Evalue Dwira is not for the NPP so they will recapture it. He added that Ghanaians are earnestly calling for the coming back of former President Mahama because of the hardship the NPP government has brought to them.
He explained that Former President Mahama can only win the 2020 election if only he gets the ticket to lead the NDC.
He therefore urged them to vote massively for President Mahama in the upcoming election on the 26 of January.