Djokoto's Diary: Evening broadcast, #OnTheMove!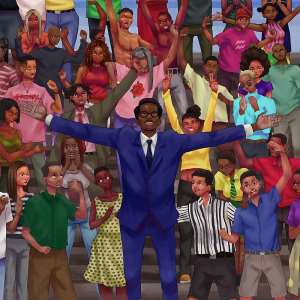 3 Jan 2019
I admit that I'm quite haggard, it's been an intense day, but there are a few more things on the checklist: it began with a three-hour long meeting.
I hosted an interest-group of working professionals to discuss strategic investment opportunities in the hinterlands and the mobilisation of citizens for community activities, followed by a series of one-on-one encounters with various people from sunrise to sunset. I've rounded up on an exclusive Question & Answers article with an inspiring personality today.
The underlining purpose of a youth activist is to be a catalyst, or agent, of change. It is about dedicating your expertise and energies to the craft of nation building, in tune with the times.