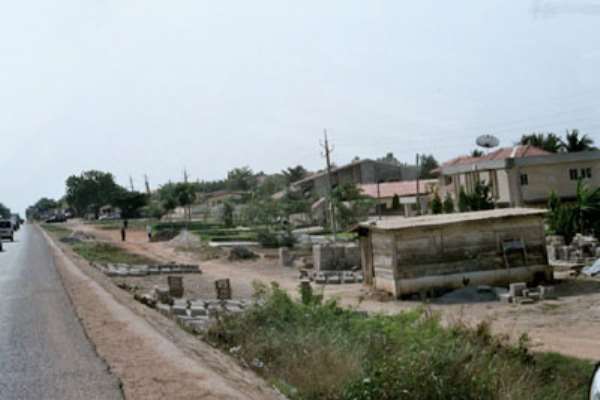 Accra, Nov. 15, GNA - Mr Hackman Owusu-Agyemang, Minister of the renamed Ministry of Water Resource, Works and Housing, on Tuesday said rapid population growth and an uncontrollable rate of urbanisation had made housing one of the most critical issues facing the Government. Various data suggest that housing deficit figures range between 300,000 and 500,000 units, while the supply figures are between 25,000 and 40,000 units per annum, as against an annual requirement of 70,000 units.
Mr Owusu-Agyemang, who speaking at the weekly Meet-the-Press series in Accra, said in order to address the imbalance, the Government made a provision of 150 billion cedis in the 2005 budget for the construction of affordable housing throughout the country.
He said for a start, construction of 113 four-storey blocks containing 1,138 units of flats had begun at Borteyman and Nungua, with modern amenities such as schools, Police station, playgrounds, open spaces, parking lots, places of worship and for recreation, as well as commercial centres.
The project, which would have its own sewerage treatment system, would cost some 92 million cedis for a one-bedroom flat and about 120 million cedis for a two-bedroom flat.
The Minister said the housing units in this particular project would be for sale and rental and that measures would be put in place to stop people from buying or renting the units and sub-letting them to those who genuinely needed accommodation at cut throat prices. He said for this reason, Government's affordable housing programme would be on the owner-occupier basis, in order to flush out middlemen that tended to rip- off the people.
Mr Owusu-Agyemang said the Government also intended to introduce some form of targeted subsidy to assist workers such as Civil Servants, Police and Military personnel and other security officers to own some of the flats.
The Ministry, he said, was already in discussions with some banks to support workers with affordable mortgages to purchase the flats. The Minister said several investors had shown interest in the delivery of houses and that the Ministry had signed memoranda of understanding with the prospective investors. The Ministry, as part of its housing programme, is also pursuing the National Housing Convertible Bond Scheme through National Trust Holding Company Limited, to raise both domestic and foreign capital to the tune of about 200 million dollars as seed money to embark on the provision of decent, low-income and affordable housing for all workers. Mr Owusu-Agyemang said the Ministry had commenced discussions with the Social Security and National Insurance Trust to provide financing for an affordable housing scheme.
Additionally, the Rent Act of 1963 (Act 220) had been reviewed to make it more appealing to landlords to go into rental housing, especially for the low-income group and charge less deposits. Government, the Minister said, was also in discussions with Ghana Cement Company to reduce the cost of its products to enhance affordability in order to make the construction of houses cheaper. He said the Ministry had established a Housing Directorate in order to achieve its basic objective of providing shelter for Ghanaians, adding that the issue of sustainable government housing for all public officers was receiving attention, with options being discussed to achieve equitable treatment for all. He said existing rules on the use of government bungalows for residential purposes, and not as commercial centres, or for the rearing of livestock, would be enforced.