Africa News Network 1 Commends Ex-President Mahama For Condemning Attack On Joy News Reporter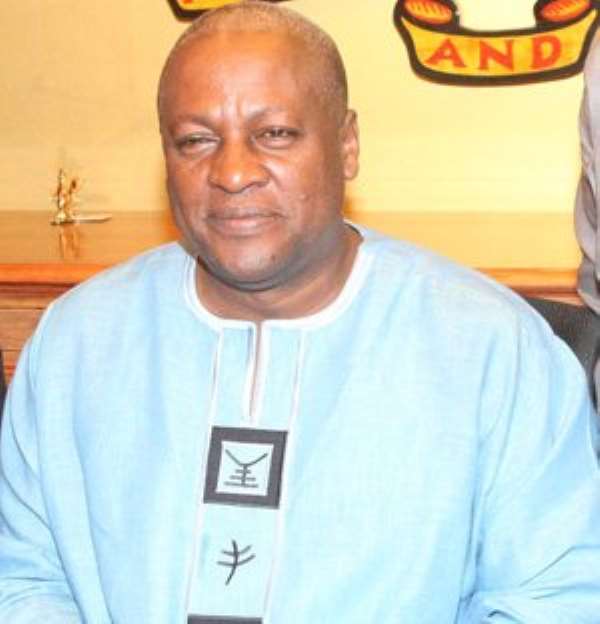 Africa News Network-1 (ANN-1) a media monitoring organization based in Johannesburg in South Africa has commenced Ghana's immediate former President Mr John Mahama for coming out to condemn the alleged assault of a journalist by a member of his security detail. The group described the attack on the journalist as a direct attack of the media and freedom of speech and information.
"This type of intolerant behaviour is unacceptable in a democracy" it said, calling on the Former President's campaign team to thoroughly investigate the complaint so that the culprit can be held accountable for his actions.
The group advised journalists to adhere to directives and plans of political parties and all other entities when sent to cover their programmes. It said whoever assaulted journalist must be made to take full responsibility and apologise for engaging in that needles scuffle with the journalists.
The group commended highly the Former Ghanaian President for exhibiting maturity by quickly condemning the act and apologising to the victim.
Former President Mahama personally apologised to the journalist when he met him. His campaign team assured the public through an official statement issued by its communication outfit that the matter was under thorough investigation.
"But back to today's realities where press freedom or lack of is not limited entirely by ownership or a failing quality of journalism or how the law on defamation is used on some countries in Africa. Fear is a critical component that curtails freedom. At one level it is the fear that the state might go after you for reporting on an issue that damages their image or questions their credibility. At another, the fear that the management might boot you out because you chose to carry two sides to a story or questioned a policy that probably the owner had some interest in. This matter is different. Few African politicians will exhibit the maturity exhibited by the Former Ghanaian leader.
According to the group Parker's case is not an isolated incident. So far 20 journalists have been brutally assaulted by the police, thugs, vigilante groups. The primary function of the press to provide comprehensive and object information on all aspects of the country's social, economic and political life is being threatened by these hoodlums and their parameters.
"The Former Ghanaian leader has shown maturity which must be emulated by all politicians on the continent" it said.