August 19, 2018
|
Feature Article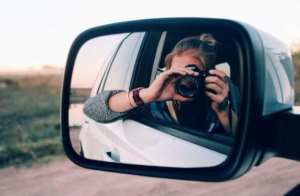 Samuel: Is God really a woman
Me: Great question. God, to the believer, fully revealed Himself through the person of Jesus Christ that He is love. In answering this question, I'll bring to light some qualities He used to describe Himself in love. I'll point out three of them
1. His Gift
God fully revealed that He gave His only begotten son to us. In that gift, God fully revealed what He is in love: He is a giver. However, this quality can also be found in a woman who's in love. What made God's revelation unique is that He didn't stop at the gift.
2. The Bridegroom
He fully revealed the kind of relationship He wants to have with us in love, the kind that marriage represents. In love, He specified Himself as the bridegroom and us as His bride. This specification capture a manly side of God.
3. The Head
Lastly, God fully revealed Himself as the head. That is the head of the church(His bride). In that, He specified His role in the full revelation He gave of Himself through His son, a role that is manly.
We can conclude therefore by saying that all these qualities bring to light what God is in full. And we can be sure they're nothing compared to a woman.
Writer: Rex Krampa
Email: [email protected]