Asene-Manso-Akroso Assembly Confirms Inkoom As DCE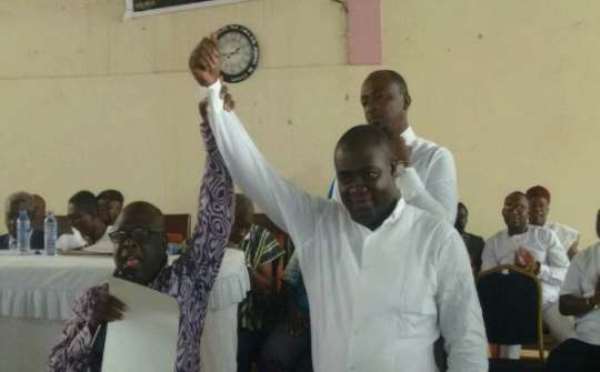 The Asene-Manso-Akroso District Assembly has by a unanimous vote approved the nomination of Mr. Alex Inkoom, as the District Chief Executive.
All the 32 members voted yes for him in an election supervised by the Electoral Commission (EC).
He pledged to lead the assembly to fully exploit the economic potential of district to bring development - transform the lives of the people.
They would need to avoid over-reliance of the District Assemblies Common Fund (DACF) for implementation of their development agenda.
'It is a new district and we will need funds to work with, however, we cannot rely on the common fund alone as the only source of income to fund its development.'
He thanked the assembly members and everybody for the trust and confidence and said he was not going to disappoint.
Mr. Yaw Osafo-Maafo, the Senior Minister, who was there to observe the election, said the creation of more assemblies was meant to bring governance closer to the people.