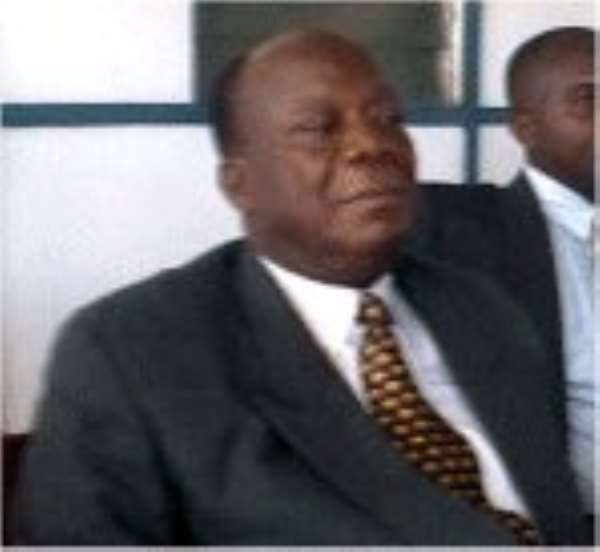 Kumasi, Oct. 1, GNA - Mr Haruna Esseku, National Chairman of the New Patriotic Party (NPP), has described the action taken by some chairmen of the party to remove Mr Fredrick Fredua Anto as the Ashanti Regional Chairman of the party as unconstitutional. Speaking at a press conference in Kumasi on Friday, he said the chairmen did not have the capacity to take such an action and therefore described it as "null and void".
Mr Esseku said those who met to take such hastily decision did not meet the 40 per cent majority of the people required and also did not follow the laid down regulations for the removal of any executive member.
He said: "Mr Anto still remains the Ashanti Regional Chairman of the party now that the National Executives of the party together with the aggrieved chairmen have resolved the problem". The National Chairman indicated that what was important was that those who initiated the move had accepted their fault agreeing that what they did was wrong.
Mr Esseku explained that efforts were being made to resolve all conflicts within some constituencies to ensure peace and unity in the party.
Mr Lord Commey, National Organiser, described the incident as purely an internal problem and said that the party was still vibrant. He called on the rank and file to throw their weight behind the executives in the Ashanti Region to ensure growth and development of the party.
Media reports last week indicated that a group of chairmen of the NPP took an action to remove Mr Anto from office.