Approval For South Korea President Moon Jae-in Hits New Low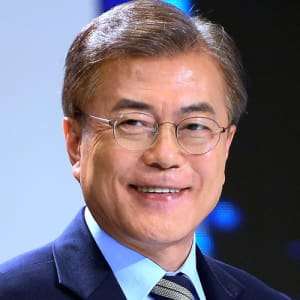 Accra, July 27 - (UPI/GNA) - The approval rating for South Korean President Moon Jae-in has hit a record low amid growing resistance to a recent minimum wage increase.
Moon's approval rating stands at 62 percent, the lowest since he took office last year, according to a survey by Gallup Friday. The survey asked about 1,000 South Koreans this week about Moon's performance.
Those negative towards Moon's policy said he fell short of resolving economic issues (37 percent), pushed the decision to increase the minimum wage (12 percent) and has been too friendly to the North (11 percent). The negative rating rose by 3 percent compared to last week.
Moon was praised for inter-Korean and security policies (13 percent), diplomacy and resumption of talks with North Korea (12 percent) and efforts to expand welfare benefits (10 percent). The positive rating fell by 5 percent compared to last week.
Moon's approval hit its highest level of 83 percent in the first week of May, a week after his summit with North Korean leader Kim Jong Un.
His rating was among the lowest when U.S. President Donald Trump and North Korean leader Kim Jong Un traded insulting remarks in September last year (65 percent) and in the run-up to February's Winter Olympics in Pyeongchang (63 percent).