JoeTex - Battle Ready for Cape Verde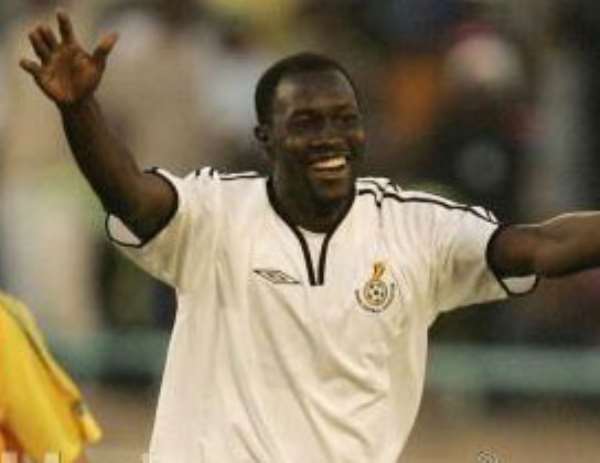 ... hits target again in Nigeria's Coca-Cola FA Cup Enyimba FC of Aba Ghanaian international, Joetex Frimpong, on Wednesday, scored two goals in his club's 3-1 win over Gombe United in Nigeria's Coca-Cola FA Cup.
The Ghanaian who had earlier scored one goal in the first meeting last Thursday opened scoring in the 3rd minute and added his second on match day in the 32nd minute. His teammate, Mutiu Adegoke hit the third goal in the 42nd minute, while Slyvester Esthon scored a spectacular free-kick to reduce the tally for the visitors.
With two goals on match day, the Ghanaian now joins the leading scorers in the competition and has chance to increase his tally next weekend when his club play Sharks in the semi-final.
Speaking after the match, he said: "I am very happy that I scored two goals today and my club is in the semi-finals. Enyimba is yet to win this cup and it is our desire to win it this year.
"Moreover, I used this match to prepare for the World Cup qualifier against Cape Verde. It was a nice game and I intend to join the Black Stars camp after our Coca-Cola FA Cup semi-final match against Sharks."
The Coca-Cola FA Cup is Nigeria's equivalent of the FA Cup in England. The competition, which is the oldest in the West African sub-region enters its 60th anniversary, this year.
Other Ghanaians who have won the cup in the past include Edward Ansah, Loetus Boateng, Arthur Moses, Phillip Boamah and John Benson among others.