Stop Posting Dead People On Social Media--MP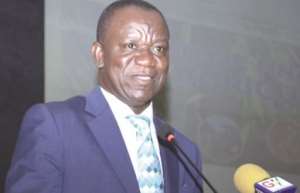 Mr George Boahen Oduro, Member of Parliament for New Edubiase has criticised the sharing of images of dead persons and accident victims on social media platforms, saying it violates our traditions and values as a people.
He said the distribution of such images was unacceptable as it could cause psychological trauma to the victim's family members.
Mr Oduro made the criticism when he presented a statement on the floor of Parliament on the sharing of graphic images of dead people from accident scenes and bodies of deceased persons at the morgues.
In recent times the unfortunate phenomenon of posting of images of dead people has become widespread among Ghanaians on social media platforms.
Mr Oduro said the excuse given by people that the sharing of such images would raise awareness among the public was unsustainable.
He said the corpse whose image people are so eager to share to 'raise awareness' belong to some families.
Mr Oduro also expressed worry that the consent to share such images was never obtained from the deceased prior to their death or from their family members, adding, 'How would the sharer of these images today feel if pictures of their deceased family members publicly shared all over social media without their approval' he said.
He cited for example the sharing of images on social media the gruesome murder of the late Major Maxwell Mahama at Denkyira Obuasi, the tragic accident of the late Priscilla Opoku Kwarteng aka Ebony on the Kumasi-Sunyani road among others.
'Mr Speaker, posting pictures of dead bodies on social media smacks of disrespect for the dead' he added.
Mr Oduro further stated there is urgent need for the law enforcement agencies to ensure strict adherence to the laws that deals with human rights, particularly by the youth.
He expressed sadness over the state of affairs that people have lost perspective on the sanctity of the human being, and begin to perpetuate this action in the name of creating awareness or spreading news.
'We all need a moment of reflection over how we go about our actions' he said.