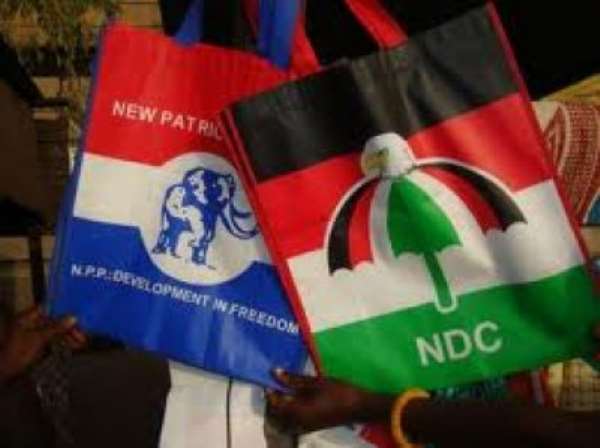 When I express my views on national issues, some people who think they were born with silver spoon in their mouth hence have the authority to order me as to what to do and not to do, audaciously but unfortunately stupidly, demand that I limit myself to issues relating only to Kumawu. Ok, as I cannot be Jack of all trades, I shall restrict myself to dealing with the ongoing teeming problems faced by Kumawuman.
Prior to disclosing the motive behind this write-up, may I ask the Ghanaian public what they meant and understood by the 2016 campaign slogan "Yere sesamu" thus, "we need a change"? Were there not things prevailing in the society of which most Ghanaians were not happy about so calling for a change in government? Did they not anticipate the new government coming to rectify the despicable anomalies lovably in orchestration by the National Democratic Congress (NDC)?
All over the place, there were prevailing instances of embezzlement of public funds and assets by some, if not all, of those people in government and their families and cronies. There was apparent practice of corruption by our politicians, opinion leaders, civil service heads, traditional leaders and many others. What about the practice of selective justice, nepotism and the nonsensical arrogation of powers to themselves by some traditional leaders who in their myopic eyes and in pursuit of the satisfaction of their insatiable greed saw themselves as overlords? Was there not perceived or confirmed ongoing judicial corruption within the judiciary where justice was confirmed by the covert investigations conducted by the ace investigative journalist Anas Aremeyaw Anas to be sold to the highest bidder regardless of him/her being the guilty party if justice had properly been served?
Was it not for the curtailment or abolition of such offences as listed above of which the Mahama NDC-led government was so ingrained that the people of Ghana were calling for a change in government to usher in new leaders and government who would steer clear of such obnoxious crimes and practices? Are the committals of the listed crimes not the bane of the entire development of Ghana hence costing us any respect in the eyes of our contemporary whites?
Ghanaians in their majority were expecting better from the New Patriotic Party, the reason for their mobilisation to campaign and vote for them massively on Wednesday, 7 December 2016. We needed a clean cut from the old corrupt practices so infatuated with by the NDC.
That being said, some NPP Ministers and members are now working tirelessly behind the scenes to ensure the continuity of the reprehensible abuse of power as far as the Kumawu chieftaincy dispute goes. They are resolutely determined to induce the judges sitting on the case in various courts to twist justice by pronouncing verdicts in favour of the otherwise guilty party despite the publicly known availability of abundant credible facts and evidence.
Will there be any difference between the old wineskin (NDC) and the new wineskin (NPP) should these irresponsible Ministers pursue their agenda of corruption for reasons best known to them because of letting their stomach go before them and their sentimental nepotism or inferiority complex by kowtowing and prostrating to corrupt chiefs?
Anyway, God is angry with them according to a revelation. Their action will culminate in a political tsunami should they not refrain from their parochial-mindedness. We need a clean change from the oddities of the John Mahama's NDC government and party so NPP bear this fact in mind.
In physics, we have what is called Action and Reaction forces. Action force is force acting in one direction. Reaction force is force acting in the opposite direction. God will be reacting to the action secretly in pursuit by those NPP Ministers.
The Creator God that we serve in Whom then presidential-candidate Nana Addo Dankwa Akufo-Addo committed his presidential aspirations and quest to serve Ghana in the capacity of President saying, "The battle is the Lord's" is the same God who is also now in control of the Kumawu chieftaincy dispute to grant absolute justice to Kumawuman subjects. Therefore, He will not tarry a second to deal with those NPP Ministers pulling the shots and strings from behind the scenes. In his anger, He will deal with the entire NPP Government and party to teach us a lesson that it is not worth deceiving people and acting as rogues; wolves in lambskins.
When God speaks through revelation, it means He has the intention to act. Subsequently, I shall only advise those Ministers to think twice before God casts the dice since when the die is cast, there is no turning back. No one can deceive God and hope to go scot free.
Those Ministers who think they can collude with Asantehene Otumfuo Osei Tutu II and Kumawuhemaa Nana Abenaa Serwaah Amponsah to twist justice, do carry on but don't wail like you have lost your dear child or family member when God cracks His whip on your back!
A word to the wise is enough.
Aluta Continua!
Rockson Adofo