It's Time To Harmonize Activities Of TMA--PM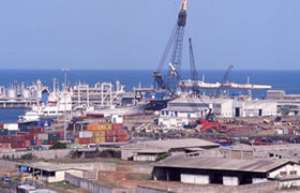 The Presiding Member (PM) of the Tema Metropolitan Assembly (TMA) Patrick Osah Nyumor Atitiati Laweh, says he will harmonize the activities of the TMA to make it more effective.
'I believe my position as the First Vice Chairman of the ruling party in my constituency and the longest serving constituency executive puts me in a better position to unify all forces for the development of the Assembly,' he said.
He said this after he was sworn in as the new PM for the TMA by Mr. Joseph McAli, Magistrate of the District Court, in Tema.
He observed that as a family, there was bound to be disagreements between the Assembly and the Members of Parliament (MPs) within the Metropolis, but believed that was natural to enhance the democracy under practice.
A former PM of the Assembly, Mr. Elikem Akahoho, in an interview with the Ghana News Agency (GNA) observed that 'the Assembly had a lot to do because the people down there need development.'
Mr. Laweh won the PM race last week at the TMA with 33 votes as his main challenger, Mr. Joseph Koto,had 13.