Defiled 4-Year-Old Girl: 17-Year-Old Suspect Breaks Down Into Tears...Proceedings Open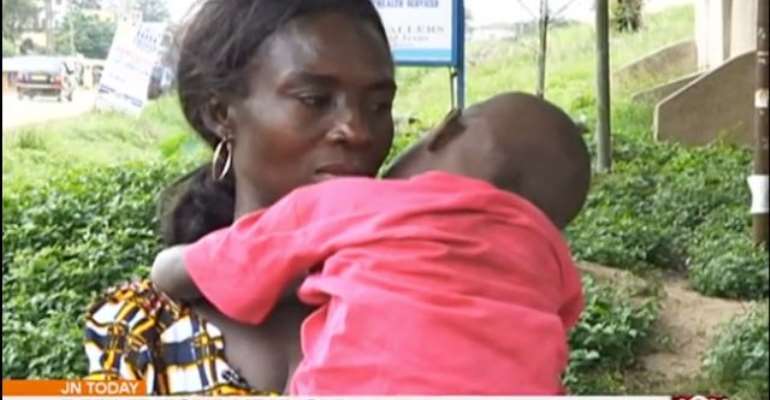 Police in the Central region has said the 17-year-old suspect in the defilement of a 4-year old girl at Assin Adadientem needs a psychological assessment.
The police prosecutor said the accused needs to be psychologically stable for a trial which could take a toll on the teenager.
The suspect emerged from an in-camera hearing of the case shedding tears and looking "very gloomy", Joy News' Richard Kwadwo Nyarko reported.
He said the suspect's father was buried last Saturday and he is going through a period of grief, in addition to having to deal with a criminal trial amidst national outrage.
The Police warned that neglecting the psychological needs of the suspect in favour of the victim could leave the teenager distraught.
They also asked for more time to conduct further investigations following the alleged defilement on October 20, 2017.
The case was adjourned to November 9, 2017, and the suspect has been remanded in police custody.
The mother of the suspect has said she doubts her son really committed the alleged crime but has left "everything to God".
Her son was turned in by the family after the police intensified a search for him following a Joy News report on the incident last Tuesday.
Since then, the story has grabbed media headlines, triggered social media hastags and the state's attention.
The Inspector-General of Police (IGP) David Asante Apeatu has ordered the Central regional police command to take over the case from the Assin Fosu police.
The Assin Fosu Divisional Police head, Chief Superintendent Henry Bacho, was summoned by the regional police commander COP Reverend David Nenyi Ampah-Bennin to explain the delay in arresting the suspect after it was first reported by the parents.