President Nana Akufo-Addo has bemoaned the inability to exercise effective oversight over the executive arm of government, stressing that Parliament should be able to exercise full authority over public finances.
Whilst admitting that there is, so far, not yet a consensus on this, President Akufo-Addo has stated that "I belong to the group that feels strongly that our Parliament should be able to exercise full authority over our public finances."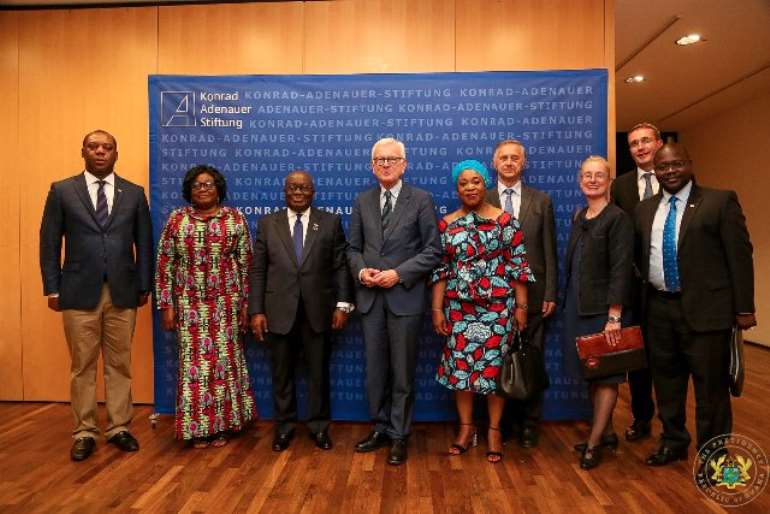 To this end, President Akufo-Addo stated that it will be necessary to amend the Constitution, adding that "if this were done, it would enhance significantly Parliament's oversight capacity."
President Akufo-Addo made this known on Tuesday when he delivered a speech on the theme "Ghana, A Rising Star of Africa", at an event organised by the Konrad Adenauer Foundation, in Berlin, Germany.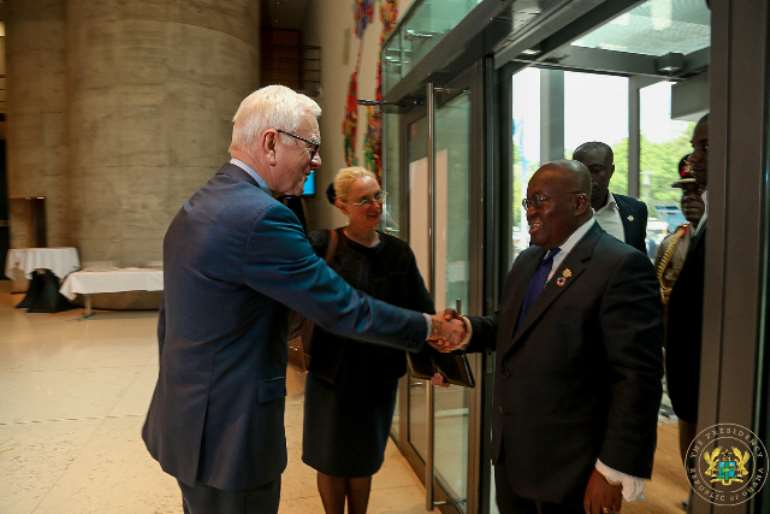 The President acknowledged that the amendment of the Constitution is not something that would be easily done, explaining that "we take our politics very seriously, and we are passionate about our beliefs, and it would not be easy to make such a change or any change, for that matter, to the Constitution."
On the role of the Judiciary, President Akufo-Addo stated Ghanaians "have not yet lived down the trauma of the excruciating shock and embarrassment of seeing officers of our courts in such compromising situations", following the Anas exposé of corruption in the Judiciary.
"But, I am glad to be able to say that our Chief Justice, Georgina Theodora Wood, Ghana's first female Chief Justice, quickly rose to the occasion and introduced reforms to restore some dignity to the Judiciary," he said.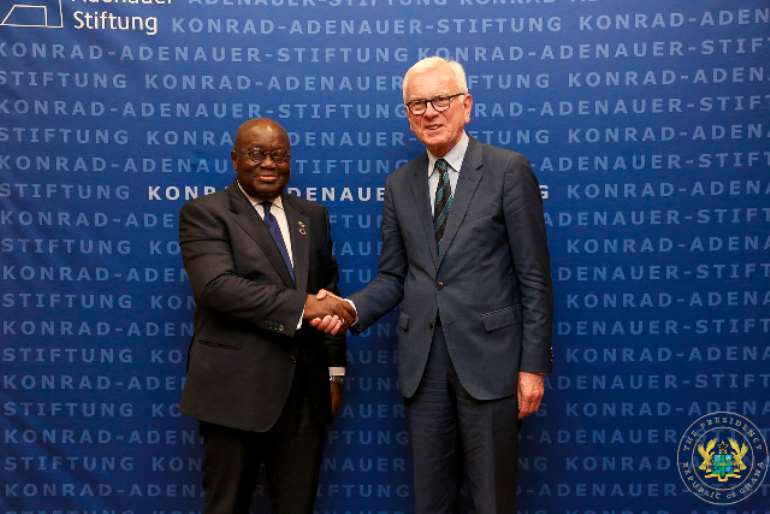 President Akufo-Addo was confident that the new prospective Chief Justice, Justice Sophia Akuffo, "will be an effective leader of the Judiciary, and guard jealously its independence. She will bring honour to the Judiciary and to our country."
Ghana's story, he added, cannot be told without mention of those whose business it is to tell the country's story, the media.
"We probably have one of the most vibrant media on the African continent, if not in the world. Like many of the other institutions of state, the media in Ghana came into its own in the Fourth Republic, where the national Constitution guarantees freedom of the media," he said.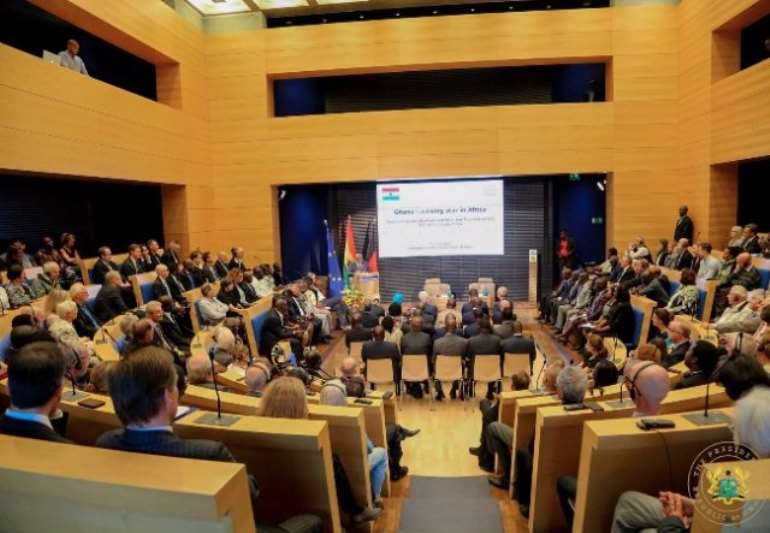 He continued, "It is a loud and crowded media that we now have, and some feel that many journalists err on the side of recklessness. There is a lot to teach and to train those who practice journalism in our country, but, I must say, I would much rather have the loud and reckless media than the meek and praise singing one that used to characterise our newspapers, radio and television."
Training of media personnel, the President added, "is one of the sectors in which the Konrad Adenauer Foundation has been active in Ghana, with funding for the continuous training of our journalists, and it is one of the many things for which we owe you the Foundation a debt of gratitude."
Story by Ghana | Myjoyonline.com