MTN forms partnership to bring mobile coverage to rural communities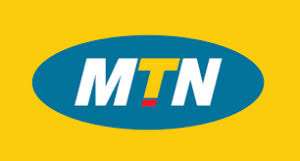 Accra, June 8, GNA - MTN Ghana, in partnership with Ghana Investment Fund for Electronic Communications (GIFEC) and Ericsson, is extending mobile telephone service coverage to about 40 rural communities under a Rural Telephony Project.
Under the partnership, MTN Ghana is the service provider whilst GIFEC acquires all land permits for sites and Ericsson supplies infrastructure and maintenance support.
A statement issued in Accra by Mrs Cynthia Lumor, the Corporate Services Executive, MTN said the Rural Telephony project was part of efforts being made to achieve universal mobile telephone service coverage throughout Ghana and increase telephone subscribership to as many citizens as possible.
It said the nationwide project, which came at a cost of approximately $12 million, would benefit communities such as Hani, Adamu, Famowan, Sabiye in the Brong- Ahafo Region and Leklebi Duga in the Volta Region.
The rest are Nadunodo, Dabogni, Kpabia in the Northern Region, and Gold Coast Camp, Nsuntem Anyinase, Wawase, Oseneagya in the Central Region.
Others are included are Kundungu, Yigantu, Nabulo, Sakai, Kulipong, Baayiri in the Upper West Region.
Mr Mohammed Rufai, the Chief Technical Officer of MTN said: 'The business is excited that through strong collaboration with GIFEC, we are making an impact on advancing rural telephony in Ghana.
'This project also fulfils MTN's agenda to bridge the digital divide among communities in Ghana,' he added.
The statement said in line with its vision of leading the delivery of a bold new digital world, MTN has been consistent with innovations in infrastructure deployment.
MTN launched its 4G LTE services in June 2016 in all 10 regions after it acquired the 4G LTE 800MHz spectrum license in December 2015.
The launch of 4G LTE by MTN makes it the first 4G LTE mobile telecommunications operator in Ghana.
MTN customers can access 4G LTE on their mobile phones as well as mifi, dongles and many more devices.
GNA