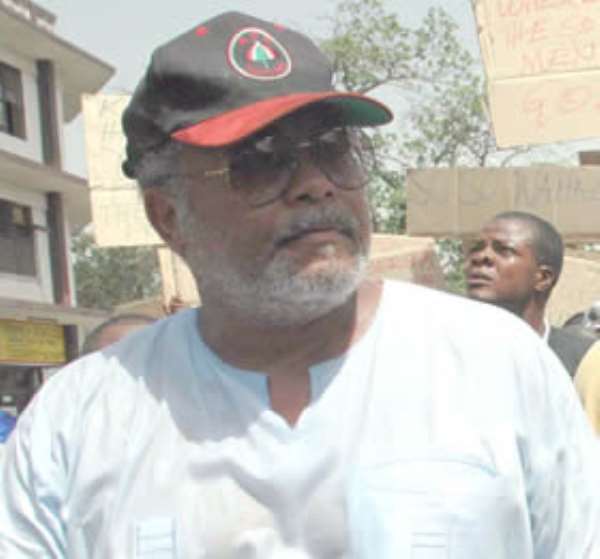 Former President, Flt Lt J.J. Rawlings has commended personnel of the electoral commission, the military and the police and other security personnel, as well as the NDC party faithful who against the many odd, defied attempts by unscrupulous politicians and activists to rig the recent by-election at Asawase in the Ashanti region.
He said, "thwarting the attempts by those politicians who chose to use thuggery and other underhand methods to deny the good people of Ghana their right of choice was exemplary and patriotic and they deserve commendation from all who genuinely believe in democracy and rule of law". President Rawlings described these acts of cheating, during the registration exercise as well as during the election itself as the very things he tried to forestall by writing letters to the international community in the run-up to the 2004 election.
He appealed to those MPs, electoral commission officials and security personnel who witnessed the interception of additional and unauthorized ballot boxes as well as assault weapons, including AK47 rifles, in the possession of NPP activists, to take up this matter and insist on a thorough investigation into the matter.
He urged all who are committed to seeing social justice, in the spirit of true democracy, thrive to Ghana, to stand firm and ensure the sanctity of choice whenever and wherever we go to the polls. We must recognize that it was the quality of the supervision and monitoring that ensured the victory and success of the Asawase by-election, he concluded.