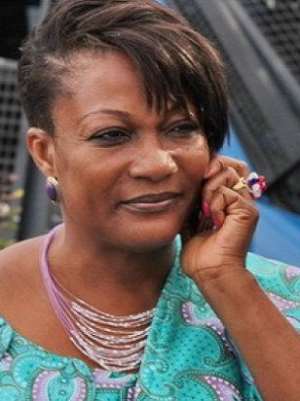 Accra, Jan. 30, GNA - Madam Otiko Afisah Djaba, the Minister designate for Gender, Children and Social Protection, has affirmed her commitment to the continuation of the various programmes and projects that were started by her predecessor.
She cited some of such programmes and projects as the School Feeding Programme, the Livelihood Empowerment against Poverty (LEAP) and the compilation of a comprehensive database for vulnerable persons in the society to ensure proper targeting and budgeting for their support.
Madam Djaba, who appeared before the Ministerial Vetting Committee of Parliament in Accra on Monday, said since governance was a continuous process, she would ensure a strengthened collaboration with all existing departments and agencies working on diverse programmes to improve the lives of particularly women and children.
She assured women contracted under the School Feeding Programme of a swift effort by her administration if given the nod to ensure the payment of their delayed monies owed them by the Government.
Madam Djaba said the Ministry also intended to widen the net by advertising in the media for the expansion of the programme to other places, not only as a means to create jobs for women, but also to further enhance school enrolment, academic performance and the nutritional status of children in deprived communities.
On her contribution to the passage of the Affirmative Action Bill, Madam Djaba said she would ensure that it was quickly returned to Parliament for it to be passed into law.
She explained that the Affirmative Action Bill, which had been in Parliament, had delayed as a result of the dissolution of the Sixth Parliament, and for that matter the Ministry would have to look at the various comments made on it and effect the necessary correction for immediate re-submission and passage.
GNA