Ghanaians In Foreign Lands Urged To Help One Another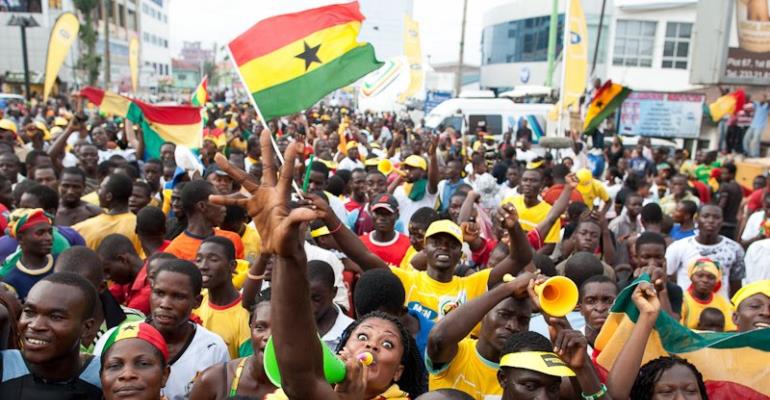 A special appeal has been issued to Ghanaians living in foreign destinations to do well and assist their fellow citizens who might need help.
It has been observed that wherever Ghanaians find themselves either in Europe, Asia, North America and the Caribbean's or even back home in Ghana people do not help one another which is a sad thing to comment about.
Mr. John Ahoni, a leading member of the Ga-Adangbe Association of Toronto-Canada, made the appeal following the observation that Ghanaians don't help fellow Ghanaians to achieve success in life.
He made the observation during the annual get-together of the association in Toronto over the weekend.
In most of the foreign destinations where Ghanaians reside, it is very common to find various Ghanaian traditional associations, old school associations, religious associations as well as political associations in the communities.
Objectives of these associations formed is to pursue love, care unity and protection for one another.
But Mr. Jon Ahoni, who spoke at the event took note of the short falls of Ghanaians not helping fellow Ghanaians to achieve success in various fields therefore the need to change for the better.
Ga-Adangbe Association of Toronto-Canada which is one of Ghanaian associations with objective caring for one another in case one needs assistance.
Over the weekend, the association held an annual Christmas get-together for its members and invited guests celebrate its achievement over the years.
Members who contributed in diverse ways towards the growth of the association received awards as well as non-members who have also helped in sustaining the association.
During the raffle draw, a Canadian who was born in St. Lucia Mr. Emilianus Mafie 59, in the Caribbean Islands won the first prize round trip air ticket to Ghana.
The second prize was won by Mrs. Doris Osei Bonsu who took home a kitchen set whiles the third prize of HD. TV. Set went to another lady.
Mr. Emilianus Mafie, promised to work hard to introduce more people to Ghanaian tradition and culture as well as travel to the homeland to learn more about the country Ghana.
Next year, Mr. Mafie assured he will sponsor 31 non Ghanaians to attend Ga-Dangbe Homowo festival and other traditional activities.