We're Not Afraid Of Our Manifesto Being Copied – Mahama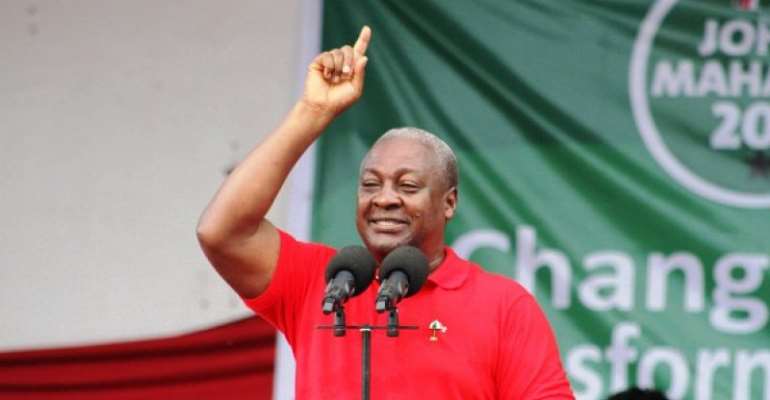 President John Mahama has declared that his party has no fears of opposition political parties copying the ideas contained in the manifesto of the governing National Democratic Congress (NDC).
According to him, his party will not be discouraged from launching its manifesto ahead of other political parties because of fears that some of their ideas will be duplicated.
Speaking at an event in Accra to celebrate the party's 24th anniversary, President Mahama said, "we as a party will not say that we will not launch our manifesto because we are afraid someone will copy it. Our ideas are original and we will launch our manifesto and if anybody wants they can copy us."
'Our manifesto will engage Ghanaians'
President Mahama noted that the NDC's manifesto will be geared towards engaging Ghanaians in a manner that will allow them to effectively communicate the ides in their manifesto.
"Our manifesto which contains a detailed blueprint will soon be launched and we will take the opportunity to engage Ghanaians in a conversation around the manifesto to foster understanding and insight into exactly what we have to offer them."
We won't attack EC
"Our campaign will be based on the issues that matter most to our people. Neither shall we make unwarranted attacks in critical state institutions like the Electoral Commission," the NDC flagbearer added.
–
By: Delali Adogla-Bessa/citifmonline.com/Ghana