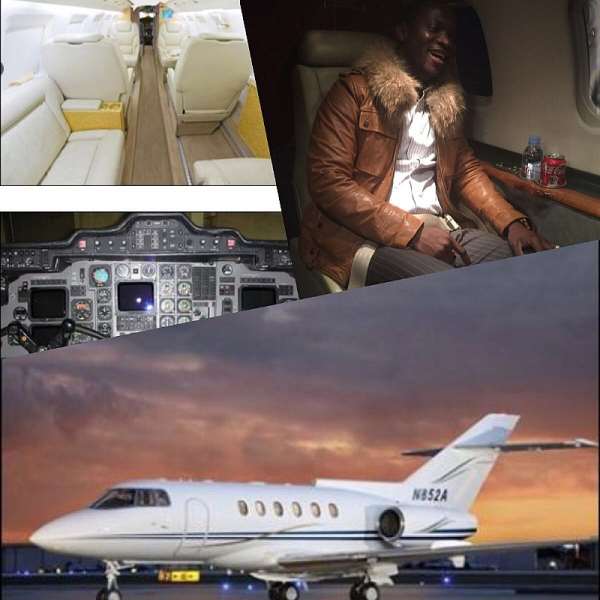 A church based in Canada has presented a private jet to its Ghanaian pastor on his birthday.
The church, Miracle Arena For All Nations in Canada, which is a multi-cultural charismatic and a fastest growing church based in the heart of Toronto, Canada was founded in 2011 by Dr. Kofi and Rev. Jo Anne Danso.
In February this year, the church presented the private jet to Dr. Kofi Danso and his wife Rev. JoAnne Danso as a birthday present for their passion and charisma towards the work of God.
In an interview with Prophet Dr. Kofi Danso, he noted that he had prophesied into being that God was going to bless him with a jet this year on his birthday and so was not too surprised when the church bought him one as a gift on his birthday.
Prophet Danso in his interview disclosed that he believes the church blessed him with the jet on his birthday due to the passion and the charisma he exhibits towards God's work.
Speaking on how he feels about owning a private jet, Prophet Danso noted that it feels good and it makes his travels easy, adding that the jet makes it easier to travel back to his home church after preaching elsewhere and also helps to reach more souls with the word.
The Ghanaian pastor stressed that the private jet was not a thing of luxury but rather a necessity. He also disclosed that the private jet generates funds for the church when not in use, as it is lease out when not in use. Prophet Danso in his interview advised other churches to emulate the example of blessing their pastors with private jets if they have the means.
"Every church should do this for their pastors if they can. The more we help pastors to reach one continent or the other we help fulfill the gospel", he noted.
In his concluding remarks, Prophet Danso who has also been honoured by the Canadian Member of Parliament for his contribution to the development of the community advised all to live their lives just as the Bible admonishes us to and to be workers and walkers of the word.
Prophet Kofi Danso is a Ghanaian who has lived in Amsterdam for 9 years and migrated to Canada for five years. He is happily married to JoAnne Danso and has four kids, including a set of twins. He has been in ministry for 24 years and has 15 books to his credit.