Politicians Urged To Guard Against Provocative Utterances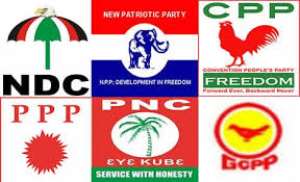 The Minister in charge of the Dominion House Christian Centre (Glory Assembly), at Fiapre, near Sunyani, Rev. Sarah Adjei, has advised politicians and Ghanaians in general to be circumspect in their utterances as the country prepares for general election in November, 2016.
She said election is not a time for war, conflict or confusion, but only a period to choose a leader and lawmakers for the people.
Rev. Adjei maintained that retaining or changing a government of the nation should not plunge the country into chaos and anarchy.
The Reverend Minister was speaking to Suncity Radio after a Graduation Service at her church on Sunday.
She explained that politics of insults has not done any good to any nation and Ghana is no exception. She, therefore, urged Ghanaians to go about the November general elections with all decency and decorum, and accept the outcome in good faith.
"Let's go about the election with orderliness, so that the Good Lord would give us leaders fit for the nation's growth and transformation," she advised.
Eighteen Pastors, comprising 10 females and 8 males, passed out successfully after one-year Theological studies at the Dominion House Bible School.
Rev. Sarah Adjei, who doubles as the Director of the school, urged the Graduands to go out and be faithful and humble servants in the Lord's vineyard and make positive impact on society.