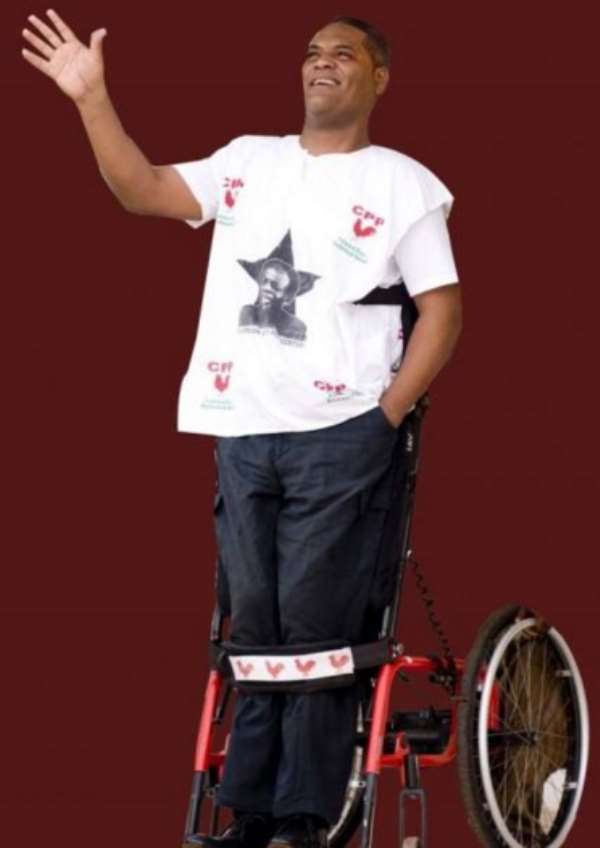 It must be agreed and accepted by every Ghanian on social media platform and everywhere, this post is likely to reach, to make a note on this very content.
The best technocrats, who have the indepth knowledge on Ghana and Africa politico-economic structural engineering for the freedom and happiness of our people is no organisation, than the Pan-African society which CPP is the executive component and representative here in Ghana.
Remember, in every stage of an organisation, there emerges a period of stagnancy to re-structure itself for better growth. Such stage is a compulsory pathway to any developing organisation such us NDC, NPP et.al.
The circumstance resulting to the current presume stagnancy in CPP plays a vital role in any organisation as an axiom of its dynamism and restructuring formation for the future progress and efficency.
As the CPP is known to be the oldest and well acclaimed among all the other political parties, the old age monopause which is a stage of growth, resulting in such stagnancy some years back has indeed come to an end. Now, we could confidently proclaim, we have passed by that level as it is wisely stated, there is time for everything.
It must also be on record which is backed by natural law that no one could escape youthful age and gain automatic entrance to gray hair cycle. Same logic apply to any organisation in its developmental stage.
CPP is an old woman whose children rejected their mother during the stage of acquiring such valuable experience. The children assumed the old woman had nothing to offer in our modern day youthful life, but as the youth continue to encounter crisis upon crises, seeming to be unsolvable, the old woman laughs because not all problems are solved with youthful energy(knowledge), strength and wisdom, since it sometimes needs a lot of experience.
All the prodigal sons and daughters who neglected the ancient wisdom years ago because of youthful exuberance are welcomed home for celebration because our grandmother/mother knows that we are unable to exhibit our full potential skills because we are at a wrong altar or a wrong team to serve the people of our beloved country and continent.
In other words, to have a striking skills for a football game but for the sake of fustration, join a wrong team to be assigned as a defender, how best could you excel in your God given talent for our mother land? The mother who gave birth to you, knows you well than any other, therefore will assign you to a role very efficient and effective. Come back home and support the #Greenstreet Revolution#
You have to understand that, this Revolution does not believe in action to persuade for "change"; we are taking the change forcefully. A change which is built on the principle of honesty, trust, and transformation that a new born baby could testify and proclaim to every door.
We are going to be pragmatic in our execution as applied scientists with the full support of the pure scientist (intellectual community). So failure is least to be considered but what should drive our effort is the "will" to accept no defeat when the game is not over yet. CPP Forward Ever Backward Never
TweneboahSenzu.PhD
Part of the Communication Team
#Comradeship Respect#