Volta CPP roots for Delle as Chairman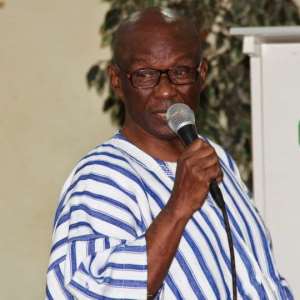 Ho, Aug. 30, GNA - The Volta Regional branch of the Convention Peoples Party (CPP) Friday declared its support for Professor Edmund N. Delle to become the Party's National Chairman and Leader.
'The Volta Regional Executive Committee, acting on behalf of the Constituency Executives and entire membership of the CPP…hereby declares support for Professor Edmund Delle as Chairman and Leader of the Party in the upcoming National Congress of the Party.'
Other regional branches of the party in the country were also asked to support Delle.
The declaration was contained in a statement read by Thomas Ntumy, Regional Chairman, at a meeting of the Regional Executive Committee and Constituency Chairmen.
Delle was described as 'one of the most experienced leaders of the party today.'
As Chairman and leader of the party in 2004 up to 2007, the party 'witnessed remarkable progress' 'gaining two seats in Parliament', the statement said.
The statement also extolled Delle's loyalty and dedication to the cause of the CPP even when he lost his position.
The statement said Delle continued to be 'active and supportive' of the CPP when he lost his position in 2011 in contrast to other 'leading members' who left Party when they lost their positions.
The statement said Delle's leadership would ensure unity in the Party and draw other Nkrumaist parties to the CPP.
On how the Regional Executive Committee would relate to other candidates, who would be in the region to canvas for support, Ntumy said 'we will assess them.'
He said the Regional Executive Committee and constituency Executives will support any candidate, who would be elected leader and Chairman at the Party's national Congress this September.
'We all belong to the same party,' he declared.
GNA