Parliament fears distraction as NPP parliamentary primaries heats up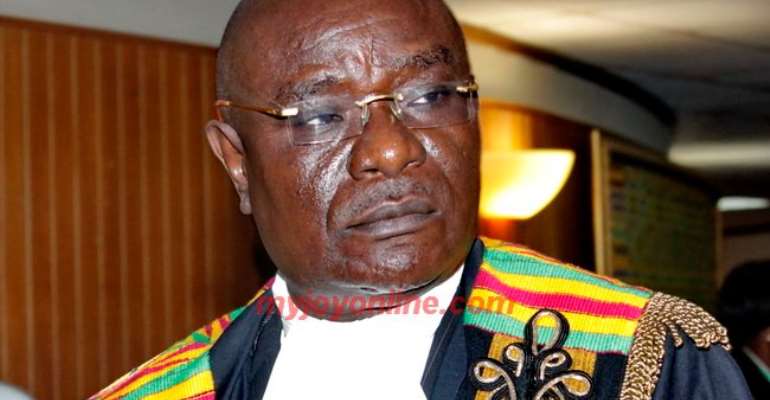 Speaker of Parliament Rt. Hon Edward Joe Adjaho has urged MPs to take their duties seriously as parliament reconvenes for 10 straight weeks of legislative work.
His exhortation will find its strongest audience among Minority MPs, many of whom are gearing up for crucial New Patriotic Party's (NPP) parliamentary primaries.
The opposition NPP has 123 MPs, an overwhelming majority of whom are seeking re-election.
The nationwide vetting of parliamentary aspirants of the NPP came to an end in many constituencies on Thursday, May 7.
Results are expected to be released soon to determine the fate of 712 aspirants.
The party has announced that primaries will come off on 13 June 2015.
In a high-stakes primaries, parliamentary duties stand endangered.
Amongst the contest sure to attract attention is the Suame constituency in the Ashanti region where the Minority leader Osei-Kyei Mensah Bonsu will be seeking a fifth term.
Many Minority MPs will have to shuffle between their constituencies and the chamber where key legislative work is done.
Of utmost importance amongst these duties is the debate on a supplementary budget expected to be laid before the House.
The House will also consider the Banks and Specialised Deposit Taking Institutions Bill, the Ghana Deposit Protection Bill, the National Disaster Management Organisation Bill and the Chieftaincy Amendment Bill amongst others.
Parliament has reconvened for the second of three meetings within a session expected to run from May to July.
Story by Ghana|myjoyonline.com|Edwin Appiah|[email protected]