Smart Business Aren't Laying Off Workers - Mahama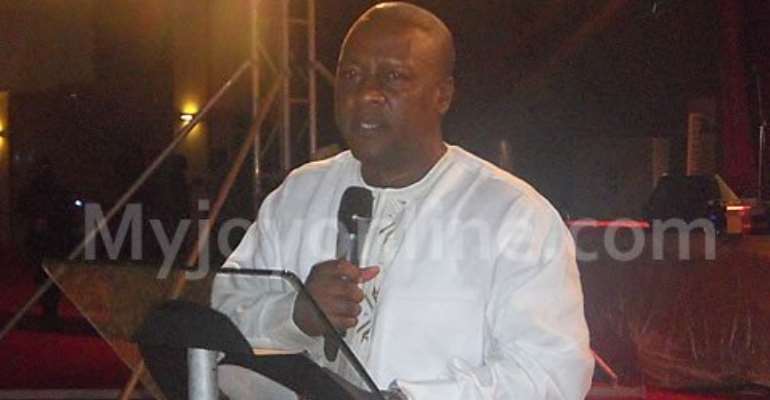 The power crisis which has compelled some companies to shut down operations partially or wholly is a temporary challenge, according to President John Mahama.
He says this fact is not lost on smart businesses whom he said are not laying off workers, but "are rather investing more resources to expand their production in Ghana."
President Mahama said this in his address at the May Day celebrations at the Independence Square in Accra, Friday.
The Secretary-General of the Trades Union Congress (TUC), Mr. Kofi Asamoah had said workers were losing hope in the ability of government to fix the current power crisis.
Mr Asamoah said the incessant power cuts over the past years have seriously affected the incomes of workers.
"What begun as a power crisis is now becoming an economic crisis," he claimed.
The TUC Secretary-General said he was particularly concerned because some workers had lost their jobs because their employers cut back on operations due to the high cost of production brought about by reliance gen sets for power.
But the president said, "Our power supply challenges are temporary and we would soon consider them to be a bad nightmare from which we have awoken."
He said over "last several weeks, in line with my government's agenda for transformation and my focus of converting our economy into an export-driven one, I have inaugurated the expansion of a number of manufacturing plants and the commissioning of new ones."
He cited Accra Breweries and Ghacem as some of the companies that have invested heavily to expand their production capacities in Ghana despite power challenges.